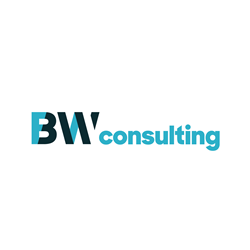 "We've been in their shoes and can understand what they are confronting and what they need," said Tom McDonnell, President of BW Health Group. "We become the extended team."
PHILADELPHIA (PRWEB) October 22, 2020
The speed at which therapeutic advances have been made in a digitally transformed COVID 19 world requires industry acumen and marketing expertise that can guide brand leaders in the life sciences to commercial success. Celebrating one year as the healthcare consulting practice under the BW Health Group umbrella of enterprises, BW Consulting is built to respond with speed, scale and expertise. While expanding their reach across a range of therapeutic categories, BW Consulting remains hyper-focused on its core offering: a toolkit for diagnosing launch preparedness followed by a customized path to launch excellence for life sciences clients.
In the past year, the consulting team of former pharma commercial leads and strategists has spent a lot of time helping clients reimagine engagement strategies for the virtual world. At the same time, they have built a rigorous platform that supports clients through product prelaunch, launch and post-launch, the latter of which can be a critical make-or-break milestone for brands.
"Only 20% of products improve their sales trajectories 6 months post-launch," explained Joe Medel, SVP Strategy for BW Consulting. "It's critical to set the right course well in advance to ensure sustained success for the brand going forward."
Therapeutic experience among the team includes orphan drugs, gene therapy, immunotherapies in oncology and novel treatments in rare disease. Many of the smaller to mid-size companies innovating in these areas struggle with resources, budgets and prioritization of commercial goals. BW Consulting specializes in providing solutions to clients who may lack the infrastructure or budget to support a marketing team.
"We've been in their shoes and can understand what they are confronting and what they need," said Tom McDonnell, President of BW Health Group. "We become the extended team."
"Some of the biggest innovations are coming from small life sciences firms that need that kind of strategic augmentation to help their brands get off the ground," Medel added. "There is no substitute for effective prelaunch prep, ever—especially in this COVID19 world."
More information on the specifics of the firm's launch excellence approach, as well as a launch navigation tool designed to begin the conversation on launch readiness, can be found on their new website, ConsultBW.com.
####
About BW Consulting
BW Consulting is a healthcare consulting team consisting of management consulting pros, former pharma commercial leads, technology experts and scientists. BW consultants leverage their experience as brand leaders to help small to mid-size innovators in the pharma, biotech and medical device space to achieve launch excellence and sustained success for their brands through the use of a focused set of tools that diagnose and help customize launch planning and execution.
For additional information, please call 800-536-4670 or visit ConsultBW.com
About BW Health Group
BW Health Group is dedicated to advancing the commercial goals of life sciences clients through a family of companies providing award-winning strategy, creative, and execution for life sciences brands as well as pharmaceutical distribution, technology and commercialization services. BW Health Group includes Benchworks, a full-service marketing and communications agency and BW Consulting, a life sciences consulting division. BW Health Group also has a strategic partnership with Occam Health, an independent patient services provider. For additional information, please visit http://www.bwhealthgroup.com.