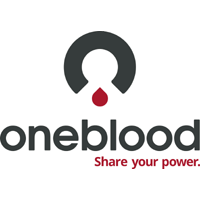 Our team members are our most important asset. Their thoughts, ideas and feedback play a lead role in further enhancing OneBlood's culture.
PLANO, Texas (PRWEB) February 05, 2021
The National Business Research Institute (NBRI) is pleased to welcome OneBlood, the not-for-profit blood center serving Florida, North Carolina and much of the southeastern United States, to the NBRI Circle of Excellence. The NBRI Circle of Excellence Award recognizes organizations that achieve high marks when it comes to the Employee Experience.
NBRI assists OneBlood in conducting regular team member surveys that help identify where the organization is hitting the mark and where they can do better.
"Our team members are our most important asset. Their thoughts, ideas and feedback play a lead role in further enhancing OneBlood's culture," said George "Bud" Scholl, OneBlood's President and Chief Executive Officer.
OneBlood's relentless efforts to create an employee centric organization has resulted in the Employee Experience score in their most recent survey jumping an impressive nine points at the Total Company level, year over year. This is a major accomplishment and one that has landed OneBlood Best in Class in their industry.
"To earn the Circle of Excellence Award in this category, a company has to show at least a five point improvement in 12 months. The fact that OneBlood moved up nine points in a year is a major accomplishment and one NBRI is excited to recognize," said Jan G. West, Ph.D., CEO & Organizational Psychologist at NBRI.
OneBlood is benchmarked against their industry, defined as NAICS Codes 621991 - Blood and Organ Banks from within NBRI's Big Data of 10.5 billion responses. Benchmarked against millions of industry scores, OneBlood is performing at the 66th percentile of their industry. Best in Class organizations like OneBlood continually assess Employee Experience, and create action plans to further improve the variables that drive Employee Experience, including job satisfaction, management style, culture and fairness.
OneBlood demonstrates their dedication to their team members by continuously researching with Best in Class Provider NBRI and taking targeted action based upon the scientific data. From the pure psychological research to the hard, valid data, OneBlood can have high levels of confidence in their targeted responses which have proven to be highly effective.
NBRI commends the leadership of OneBlood for their commitment to the Continuous Improvement Process and recognizes their achievements with the Circle of Excellence Award.
About OneBlood
OneBlood is one of the largest not-for-profit blood centers in the United States responsible for providing safe, available and affordable blood to more than 250 hospital partners and their patients throughout Florida, North Carolina, South Carolina, Georgia and Alabama. Our mission is to enhance the health and well-being of others through our work with blood and stem cell products and by facilitating scientific research. To learn more about OneBlood, visit https://www.oneblood.org.
About NBRI
NBRI conducts psychological Employee, Customer, and Market Research for businesses, and uses this data to help organizations leverage these human factors to make improvements to operations and strategy. With its extensive experience across all industries, NBRI's research teams bring their clients a combination of deep industry knowledge and expert advice. NBRI's mission is to help their Clients set new standards of excellence in their industries. NBRI product offerings, such as Benchmarking and deep, inferential analyses like Random Forest with Artificial Intelligence and Machine Learning, ensures their clients will focus on the most impactful issues.
National Business Research Institute, Inc.
2701 Dallas Parkway; Suite 650
Plano, TX 75093
972-612-5070
800-756-6168
https://www.nbrii.com/
OneBlood, Inc.
3000 W. Cypress Creek Rd
Ft. Lauderdale, FL 33309
800-936-6283
https://www.oneblood.org/