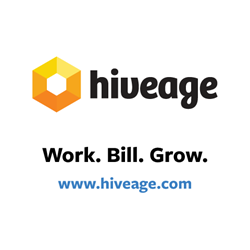 Bitcoin is quickly becoming a useful way of transferring value, and it's been highly demanded over the past few months by our users
LAS VEGAS, NV (PRWEB) April 08, 2015
Hiveage, the popular online billing service for freelancers and small businesses, announced this week that their users will be able to accept bitcoin payments for the invoices they send using the system. This has been made possible via an integration with San Francisco based Bitcoin wallet and exchange service, Coinbase.
Bitcoin is the world's most widely used alternative currency with a total market cap of approximately $5.3 billion. It is constantly being adopted by businesses, freelancers and ecommerce platforms the world over, and saw a 14% growth in business users in 2014 alone. Hiveage's bitcoin integration is a response to this increasing popularity of the cryptocurrency among their users.
"Bitcoin is quickly becoming a useful way of transferring value, and it's been highly demanded over the past few months by our users" says Hiveage Founder & CEO, Lankitha Wimalarathna, "It's important to us that we support customers who use bitcoin so that they can continue to grow their businesses without having to worry about securing payments. We want all users, regardless of currency, to benefit from our platform."
Connecting a Coinbase account to Hiveage takes only a few minutes, and costs just $1.95 per month. It is one of several payment methods the billing service is planning to add this year, and a step toward better serving their customers from over 140 countries.
Hiveage have selected Coinbase due to their wider reach. After expanding outside of the US in the final quarter of last year, Coinbase have become widely regarded as the world's most popular Bitcoin wallet service. They have more than 2.1 million users worldwide, stretching into 24 countries.
This integration comes at a time when Hiveage is looking to increase their focus on the EU market, starting with the Netherlands and Germany. More than 20% of Hiveage users are from Europe, and currently the Hiveage team is working on building partnerships with Dutch companies and businesses to allow them to support some of the more popular EU payments methods such as Netherlands' iDEAL and Germany's SOFORT and Giropay. Amsterdam seems to be their location of choice to take their first steps into the market as they attended the Uprise Startup Festival on March 26.
"Amsterdam is a great place to start and build our relationships in the EU, as well as connecting with some of our current users in this part of the world" said Prabhath Sirisena, Co-founder and Creative Director who represented Hiveage at the event, "Uprise is an exciting event to be at this year, and there's no shortage of great start ups looking to share their experiences. I'm really looking forward to seeing how people react to us and learning how we can make their billing workflows easier."
About Hiveage
Hiveage was created by Vesess Inc. with one goal in mind: to help freelancers and small businesses automate their online billing function. We focus on providing a faster and easier way to invoice clients and track payments, through a simple-to-use, intuitive and (dare we say) beautiful interface that is supported by a secure cloud-based platform. Hiveage offers users flexibility in its features, functions and pricing to easily scale to meet customers' growing business needs. Hiveage serves 45,000 customers in more than 140 countries worldwide. For more information, visit http://www.hiveage.com.