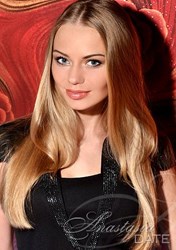 Meeting a compatible partner or companion online regardless of their geographical location is not all that difficult anymore.
(PRWEB) November 20, 2013
Antonio Sabato Jr. is perfectly qualified to offer online dating fans the perfect advice on various aspects of dating. The ladies' heartthrob with those killer looks has dated more than a dozen A-list celebrities including stunners such as Madonna, Pamela Anderson, Jennifer Love Hewitt, Jewel, Rachel Leigh Cook and many more. Sabato is now living up to his role as a spokesperson and international dating consultant for Anastasia Date, the globally renowned international online dating site.
In his latest blog entry posted on AnastasiaDate, Antonio Sabato reveals the blueprint for flirting and offers tips to succeed in wooing a beautiful lady. In an earlier post, the celebrity blogger had let readers into the secrets of leading a conversation in a direction that connects the two of them emotionally. Antonio Sabato had earlier introduced Anastasia Date members to a unique dating technique called 'Inversion', which is a fun way to take the pressure off the lady during a conversation.
Sabato, Jr. will use the association with Anastasia Date, the premier online dating website, to coach men on how to converse with women while looking online for the lady of their dreams. The blog, coming from a highly experienced, hands-on international dating icon will include tips, personal anecdotes and directions for men who are enthusiastic about online dating and have not yet found that 'special' woman.
"Thanks to the amazing and rapid advancement in technology, men can now hope to meet ladies with similar interests and hobbies, even if they are living a few continents away," says Antonio Sabato, Jr. while commenting about the amazing possibilities of international online dating. "Meeting a compatible partner or companion online regardless of their geographical location is not all that difficult anymore. My blogs will be offering crucial tips and advice which men can use to develop a serious and meaningful relationship with women, even if they are from a different city or country."
Not surprisingly, blog posts from Antonio Sabato, Jr. have become all the rage among online daters. Men find it fun to follow the tips and advice of a star dating icon who has been there and done it. The Sabato, Jr. blog posts on AnastasiaDate are keenly awaited by men as they are eager to learn the secrets to successful online dating so that they can meet the woman of their dreams sooner rather than later.
About AnastasiaDate
AnastasiaDate is the leading international dating website that facilitates exciting and romantic companionship online with beautiful and interesting women from all over the world. Founded in 1993 by a Russian-American couple, AnastasiaDate has over 4 million international users and more than 100 million online visitors annually. Additionally, over 1.5 million conversations are exchanged onsite daily. AnastasiaDate is committed to member safety, customer satisfaction, and the on-going pursuit of innovation and with offices in Moscow and New York, AnastasiaDate users are able to communicate across a variety of top-notch multimedia platforms, including video chat and a mobile app for Android devices available in the Google Play store.