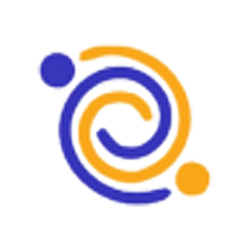 THE QUICKEST WAY TO HIRE TRUSTED LOCAL SERVICE PROFESSIONALS
New York, New York (PRWEB) September 10, 2015
The creative stalwarts behind the first end-to-end intelligent hiring platform 'Workaholick' recently announced the launch of their interactive, user-friendly website Workaholick. The website comes in handy for all those who find it troublesome searching out for various professional services or individuals locally for a particular field. With the introduction of this new platform now people would not be required to look out for newspapers, ads, to avail the best service in their nearby areas.
With the launch of their interactive website, Workaholick aims to bring together collaboration. Intelligence and automation so that people can make better hiring decisions, more efficiently. Customer satisfaction being their USP, The team at Workaholick has formulated various schemes and offers to provide to its customers and make them feel satisfied.
Easy and affordable to use, the website works on credit based system. After signing up with them, customers are required to post the information about themselves or their company and the work they want to get done. After the request goes live, professionals will receive an e-mail notification detailing the work requirement. Then the Professionals who are interested in providing that particular service will send a quote to the customer. If customer accepts the sent quote, the professional who sent it and the customer can work out details over Workaholick, e-mail, phone or in person.
Though the signup is free for both clients and professionals, professionals will be charged credit [1 credit = $1.25] when they send a quote for a particular requirement and customers will be charged 10 credits if they post a requirement in food/beverages and hospitality segment. Customers won't be charged any amount if they post in other categories. The beauty of Workaholick's packages is that the Credits do not expire, and Professionals can use them on any job they are interested in. Professionals can buy bulk, discounted packages.
"I could not believe how easy it was to use Workaholic to find a professional moving company. Just a couple clicks and my ad was live and I hired great company for a great price. Thank you Workaholick." said Nanette Baker, one of the frequent Workaholick customers.
With such an innovative platform Workaholick make it possible to hire Professionals in minutes depending on the availability and proximity of response (i.e., the professional/individual available to engage in a chats instantly).
"Within a few days of its launch, Workaholick has already gained popularity among the people of New York and New Jersey. Known to be the quickest and the most reliable way to hire trusted local services, it is attracting people of New York and New Jersey. "Said Katalin Heath, CEO of Workaholick at the announcement.
Katalin Heath also mentioned at that launch that now that website has been launched, the visitors will experience a vibrant view of company services and its deep online resources. With the aim to design a new home in cyberspace for its visitors to offer wide-ranging services the team at Workaholick is working very hard.