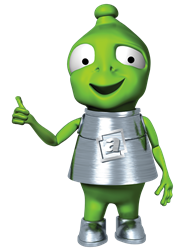 Competitive pricing on over 50,000 products with quality customer care and quick delivery turnarounds.
London, Middx. (PRWEB UK) 22 August 2016
Established since 1994, the company have been going from strength to strength and prides itself on being one of the most recognised brands in the Czech Republic today. Boasting a range of over 50,000 consumer products including PCs & Laptops, Smartphone & Tablet, Games Consoles, Appliances, Healthy & Beauty products & more, the company has won numerous awards for the quality of service that it offers to millions of online shopping customers across Europe.
Whilst the name Alza itself, does not hold a meaning in any known language, the company mascot is an alien that looks a little bit like a version of a ninja turtle and has become somewhat of a celebrity symbol in the Czech Republic.
The UK is a particularly attractive marketplace due to the high growth ratio of consumer spending with a record 91% of Millennials reputed to own a Smartphone. The company who, recently launched their UK site http://www.alza.co.uk, are renowned for their competitive pricing model, delivery and after-sales customer servicing.
Jiri Maly, the Head of International Marketing is quoted as saying "The UK is a very important part of our international operations. We have invested significantly in providing an alternative source for consumers who are looking for the right products at the right price and a quality of service to back that up with an established name that they can trust".
He added "We like to try and make things as simple as possible for our customers, especially if they need to make a warranty claim by offering a free home collection service or the option to return via post to our collection points".
As a further indication of their commitment to providing a quality service the company have just announced a tie up with Skynet Worldwide Express, to offer a guaranteed delivery time of between 1-3 days across the whole of the UK.
More competition in online shopping for the established players means better choice for the consumer and especially after the doom and gloom surrounding post-Brexit concerns it is encouraging to note that a significant European company wants to develop and trade across the UK.
Full details about the company and their products offerings can be found on their website. Alternatively please contact customer care on 0203 514 4411 for further information.