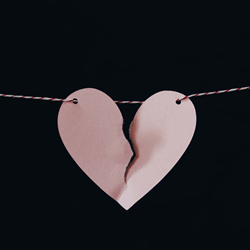 It is our pleasure to name Complete Case as our highest-ranked provider of Online Divorce services in 2020.
OVERLAND PARK, Kan. (PRWEB) January 30, 2020
TopConsumerReviews.com recently gave a best-in-class 5 star rating to Complete Case, a leader among providers of Online Divorce help.
No one gets married thinking that the relationship will end in a divorce. Unfortunately, for nearly half of all marriages, statistics indicate that it will end in a separation - which is second only to spousal death when it comes to the most stressful experiences a person can endure. Because it can be so costly to go through divorce proceedings, some people stay in bad marriages even when they both agree that it would be better to end the relationship. Fortunately, there are a number of online resources that can save couples thousands of dollars in legal fees, especially in cases of uncontested divorce. These services walk individuals through the process, ensuring that all legal standards are met within the state of residence. And, for extra peace of mind, the best Online Divorce platforms have all of the paperwork reviewed by practicing attorneys before submitting to the court system.
"In the last 20+ years, more than one million people have used Complete Case's Online Divorce resources to file for an uncontested divorce," according to Brian Dolezal of TopConsumerReviews.com, LLC. "Across all 50 states - and 12 Canadian provinces and territories - this service ensures that you'll have the right forms and procedures to legally file for divorce, with an easy-to-understand three-step process. You can rest assured when using Complete Case, who stand by their documents with a 100% guarantee that they'll be accepted by the court. If you're still feeling unsure and would like some one-on-one guidance, a one-time fee of $299 gets you access to Complete Case's Live Lawyer services. Clients say that filing for an uncontested divorce couldn't have been easier or more affordable, giving the service extremely high praise for making a difficult, often costly process as hassle-free as possible. It is our pleasure to name Complete Case as our highest-ranked provider of Online Divorce services in 2020."
To find out more about Complete Case and other providers of Online Divorce assistance, including reviews and comparison rankings, please visit the Divorce Forms category of TopConsumerReviews.com at https://www.topconsumerreviews.com/online-divorce/.
About Complete Case
Founded in 2000, Complete Case is the most trusted and experienced online divorce service. They have helped over 1,000,000 users preserve their dignity and save money as they navigate the divorce process. Their mission is to make the experience of divorce less painful, costly, and disruptive to couples and their families by delivering the services and tools they need to reach and maintain fair and sustainable agreements. Complete Case delivers a full suite of divorce resources and services to consumers in all 50 States and 12 Canadian Provinces and Territories.
About TopConsumerReviews.com
TopConsumerReviews.com, LLC is a leading provider of reviews and rankings for thousands of consumer products and services. From Online Divorce to Prenuptial Agreements and Dating Services, TopConsumerReviews.com delivers in-depth product evaluations in order to make purchasing decisions easier.