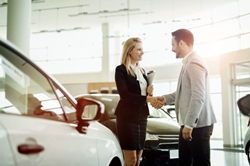 WATERTOWN, Conn. (PRWEB) December 31, 2022
Getting approval for a vehicle loan might sometimes turn out to be a tedious process. Customers near the Watertown area in Connecticut can now get online pre-approval for vehicle loans at Crabtree Toyota, a local automotive dealership in the locality.
At Crabtree Toyota, the finance team has partnered with a wide range of lenders, financial institutions and banks, which enables them to get loan approval for customers irrespective of credit histories. Customers can find the best auto loan matching their budget and lifestyle requirements at this dealership. To get started with the process, interested parties are required to fill up an online application form available on the dealership website. After filling out the application with the basic personal details, employment information and vehicle choice hit submit and a member of the dealership's finance team will contact the applicant through the selected mode of contact. All the personally identifiable information collected through this form will be stored safely and securely. This information will be used by Crabtree Toyota Credit Application staff only to facilitate a relationship or business transaction.
Drivers are recommended to drop down at Crabtree Toyota, located at 832 Straits Turnpike, Watertown, Connecticut, 06795. Prospective buyers can also schedule a test drive online and contact the dealership's friendly and professional customer care team at 475-549-0865 for any further information requests.