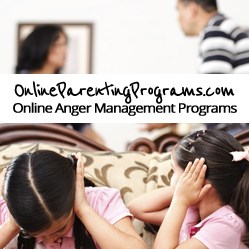 Learning these skills will improve our relationships with everyone in our world – especially our children and former spouse following a divorce.
Carson City, Nevada (PRWEB) January 31, 2014
Online Parenting Programs has announced the second of its Anger Management Classes for parents parents coping with separation or divorce. A new 12-hour course has been added as another choice along with the 8-hour program. Both courses can be taken at one's own pace and time-frame to get the most value from the material.
The programs are available online for anyone desiring assistance in managing anger issues. Both classes are also court-approved in Los Angeles County as well as in many other municipalities throughout the nation.
Rosalind Sedacca collaborated with Amy Sherman to create content for the Anger Management classes which includes advice, strategies, questions, videos, quizzes and more, all designed to help mothers and fathers respond more effectively to challenging situations, especially in their personal and parental relationships.
Amy Sherman, LMHC, is a licensed mental health counselor with a master's degree in Counseling/Psychology. She has over 20 years experience working with distressed families and abused men, women and children. She is the co-author, with Rosalind Sedacca, of 99 Things Women Wish They Knew Before Dating After 40, 50 & Yes, 60. as well as the e-Book, Distress-Free Aging: A Boomer's Guide to Creating a Fulfilled and Purposeful Life. Sherman is an educator, a seminar/workshop leader, group facilitator and Life Coach. She can be reached at
http://www.yourbabyboomersnetwork.com or amy(at)bummedoutboomer(dot)com.
Rosalind Sedacca is a Divorce and Parenting Coach and founder of the Child-Centered Divorce Network. Her website provides a free ebook, blog, advice, coaching services and other valuable resources for parents facing, moving through or transitioning after a divorce. She is recognized as The Voice of Child-Centered Divorce and is the author of "How Do I Tell the Kids about the Divorce? A Create-a-Storybook Guide to Preparing Your Children – with Love!" Rosalind Is a regular blogger for The Huffington Post and numerous divorce and parenting blogs and websites. She can be contacted at http://www.ChildCenteredDivorce.com or rosalind(at)childcentereddivorce(dot)com.
"Anger management issues need to be addressed," says Sedacca. "Fortunately there are tools, skills and strategies we can use to change our state of mind, catch ourselves before our anger explodes, harness our anger in more productive directions and create more inner peace. Learning these skills will improve our relationships with everyone – especially our children and former spouse."
Sherman adds, "It is important to recognize signs to watch for in our behavior and identify "red flag" warnings in advance before we explode out of control. With intention and practice, we can learn healthier ways of expressing anger, frustration and other difficult feelings which will make for more rewarding life experiences. We can still get our needs met, but without the struggle and negative consequences."
Michelle Muncy, CEO of OnlineParentingPrograms.com, says, "The courts asked us to add these Anger Management programs to our list of online parenting classes and we were happy to oblige. We all get angry. But when we cannot manage our anger, it can affect the well-being of those close to us. When our anger is focused on our spouse, former spouse or our children, it can reach dangerous levels. We're proud to be offering these excellent classes online."
According to Sedacca, there are several questions we can ask ourselves which will identify whether we have an anger management problem. Many of these questions are listed on the OnlineParentingPrograms.com website page that discusses the two Anger Management Classes. Visit http://www.onlineparentingprograms.com/online-anger-management-classes.html. By answering these questions parents can determine whether they need assistance in managing their anger and learning new strategies for more effective communication.
About OnlineParentingPrograms.com
OnlineParentingPrograms.com offers Online Parenting Classes designed for co-parents who are sharing children between two homes. Michelle Muncy and her team work closely with family courts across the U.S.ensuring that parents receive the most relevant, classes, including the new Anger Management program. To learn more visit
http://www.onlineparentingprograms.com/online-anger-management-classes.html or call 775-866-0869.