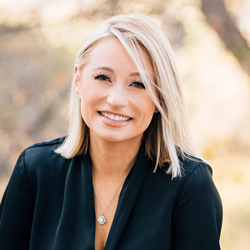 Working with Side will allow Onyx Real Estate to merge our high-touch service with the global reach and state-of-the-art capabilities of a real estate technology company
SACRAMENTO, Calif. (PRWEB) September 24, 2021
Onyx Real Estate today announced its partnership with Side, the only real estate technology company that exclusively partners with high-performing agents, teams, and independent brokerages to transform them into market-leading boutique brands and businesses. The alliance will ensure that Onyx Real Estate, a firm that's passionate about building clients' wealth through real estate, is powered by the industry's most advanced platform.
Founder Darya Ghomeshi and her dependable team have cultivated a reputation for providing expert advice and personalized service with exceptional style. Ghomeshi's authentic love for what she does helps her to cultivate long-term relationships with her clients. Her accomplishments have been formally recognized within the industry, as she has earned Life Member status with the Sacramento Association of Realtors®.
The Onyx Real Estate team helps buyers, sellers, and investors in Greater Sacramento, including Folsom, El Dorado Hills, West Sacramento, Rancho Cordova, Natomas, and more. The capable team is experienced in all areas of residential real estate, from entry-level to forever homes, investment properties, remodels, and beyond. It specializes in obtaining maximum return on investment for sellers, which it does by orchestrating every detail of the sale, from design to staging to pricing.
Partnering with Side will ensure Onyx Real Estate remains on the cutting edge of the evolving real estate market while continuing to deliver premium services to its clients. Side works behind the scenes, supporting Onyx Real Estate with a one-of-a-kind premium brokerage platform that includes proprietary technology, transaction management, branding and marketing services, public relations, legal support, lead generation, vendor management, infrastructure solutions, and more. Additionally, Onyx Real Estate will join an exclusive group of Side partners, tapping into an expansive network from coast to coast.
"Since the beginning of my real estate career, I've always striven to provide my clients with first-class brokerage experiences," said Ghomeshi. "Working with Side will allow Onyx Real Estate to merge our high-touch service with the global reach and state-of-the-art capabilities of a real estate technology company. Our clients will benefit from the advanced resources and upgraded support."
Side is led by experienced industry professionals and world-class engineers who develop technology designed to improve agent productivity and enhance the client experience. Based on its belief that homeownership is a fundamental human right, Side is on a mission to improve the public good by providing top-performing real estate agents, teams, and indie brokerages with the best system, support, service, experience, and results.
About Onyx Real Estate
Onyx Real Estate provides exceptional service that creates long-lasting client partnerships. Its compassionate leaders bring unmatched experience to the Greater Sacramento market and relish the opportunity to guide clients through some of life's most important decisions. Leading equally with industry expertise and warmth, Onyx Real Estate goes above and beyond — both during and after every transaction — to improve its clients' lives through real estate. For more information, visit http://www.onyx916.com.
About Side
Side transforms high-performing agents, teams, and independent brokerages into successful businesses and boutique brands that are 100% agent-owned. Side exclusively partners with the best agents, empowering them with proprietary technology and a premier support team so they can be more productive, grow their business, and focus on serving their clients. Side is headquartered in San Francisco. For more information, visit http://www.sideinc.com.