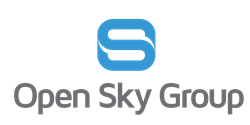 ...Open Sky Group consistently delivers quality service, which, over the years, has helped us to remain at the top of our game in today's increasingly challenging and competitive food and beverage industry - Kevin Benke, IT Manager, Perfetti Van Melle
RALEIGH, N.C. (PRWEB) December 16, 2020
Open Sky Group, global specialists in warehouse, labor and transportation management software implementations and upgrades, is pleased to announce its recognition by Food Logistics as a 2020 FL100+ Top Software and Technology Provider, for the sixth time in a row.
Food Logistics is the only publication exclusively dedicated to covering the movement of product through the global food supply chain. Their annual FL100+ Top Software and Technology Providers list honors leading software and technology providers that ensure a safe, efficient and reliable global food and beverage supply chain.
"We are not surprised to see their name on the list again," said Kevin Benke, IT manager, Perfetti Van Melle North America. "Open Sky Group consistently delivers quality service, which, over the years, has helped us to remain at the top of our game in today's increasingly challenging and competitive food and beverage industry."
As one of the first WMS-accredited implementation partners and resellers of Blue Yonder solutions, Open Sky Group applies agile principles and processes to deliver rapid supply chain software implementations, helping clients experience a faster return on investment.
"We are very honored to be named," said Open Sky Group's vice president, client services, Jason Yantiss. "When you see some of the other names on the listing, it can be both humbling and motivating to be included yet again. The templatized, 'no modifications' approach we've taken to implementations is not only helping to keep our clients' costs down, it's extending the useable life of their solution, ensuring warranties remain intact and future upgrades can be applied without issue."
Each year, Food Logistics showcases software and technology companies that are leading the food and beverage industry in innovations; the FL100+ is now in its 16th year.
Companies on this year's 2020 FL100+ Top Software and Technology Providers list are profiled in the November/December 2020 issue of Food Logistics, as well as online at http://www.foodlogistics.com.
ABOUT OPEN SKY GROUP
Open Sky Group, global specialists in WMS, Labor and TMS upgrades and implementations, helps clients lower costs and risks and reduces time to implement with its proprietary methodology and no-modifications approach. An accredited gold implementation partner and reseller of Blue Yonder warehouse, labor and transportation management, Open Sky Group strives every day to be the best consulting partner on the planet for supply chain solutions.
ABOUT FOOD LOGISTICS
Food Logistics is published by AC Business Media, a business-to-business media company that provides targeted content and comprehensive, integrated advertising and promotion opportunities for some of the world's most recognized B2B brands. Its diverse portfolio serves the construction, logistics, supply chain and other industries with print, digital and custom products, events and social media.
Contact: Open Sky Group
Darcy Reeves
VP of Marketing
919.800.8250
###