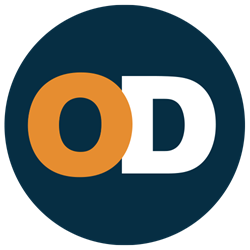 SCOTTSDALE, Ariz. (PRWEB) September 30, 2019
Truckers and warehouses looking for a solution to the pains of waiting longer to load or unload now have a solution; it's Opendock dock scheduling software, and it's celebrating its first year with record growth.
Opendock is a centralized dock scheduling platform, allowing brokers and carriers to easily search for warehouses and book with them. It also allows the user to access all of their appointments across all warehouses using a single platform. Through this appointment visibility, they can track statuses, edit appointments, and cancel appointments.
"A lot of complex and expensive technology is being thrown at this industry, but our solution is easy to use, simple to implement, and very reasonably priced," said Bob La Loggia, Founder and CEO of Opendock.
Since its launch in September of 2018, Opendock has experienced tremendous growth. Between warehouses booking appointments and carriers scheduling their own, over 500,000 appointments are being booked each month through Opendock. Many Opendock users are Fortune 500 companies, including International Paper, Ecolab, Georgia-Pacific, Pepsi, Anheuser-Busch, Unilever, Cargill, Phillips 66, ADM and many others.
"It's hard to believe that it's only been one year since Opendock was released," said Bob La Loggia. "Since that time, it has become a bustling dock scheduling platform with over 15,000 brokers and carriers registered on the site."
Media sources like the Wall Street Journal have recently put warehouses under a microscope focusing on the growing trend of trucks having to wait longer and longer to pick up or drop off loads. It's a big problem for all involved parties. Truck drivers are generally paid by the mile. So, being stuck in a warehouse yard for hours is a killer for their ability to generate income. Detention fees can help ease the pain a bit, but warehouses have some pretty tight rules on when they are willing to pay for excessive wait time. No carrier wants to depend on detention fees to generate revenue.
Trucks having to wait to load or unload is a serious problem. Opendock sees a future of healthy growth as it continues to disrupt the logistics technology space to solve this problem.
When asked how he feels about the future of Opendock, Bob La Loggia responded, "I'm so excited about our future. 99% of warehouses worldwide do not offer online dock scheduling. That means that the potential is almost limitless for helping warehouses to be more organized and efficient, making the lives of brokers and carriers much easier, and allowing drivers to plan their days better and avoid waiting."
Opendock is free for the carriers and brokers who book. Warehouses pay a monthly fee to utilize the software.
About Opendock – Founded by Bob La Loggia in September of 2018, Opendock is a dock scheduling platform that originated from the dock scheduling vertical of AppointmentPlus online scheduling software. With over 50 of the Fortune 500 as clients, Opendock is a leader in supply chain solutions. For more information, visit http://www.opendock.com.