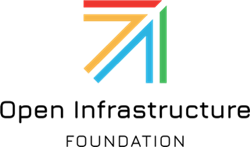 AUSTIN, Texas (PRWEB) November 17, 2021
The Open Infrastructure Foundation's annual survey of users, released today, confirms significant OpenStack growth and overall adoption momentum among OpenInfra projects. There are now more than 25 million cores of OpenStack compute in production, marking a 66% increase in total cores year on year. Seven companies have joined the ranks of the "1 Million Core Club," including China Mobile, Line, Walmart Labs, Workday and Yahoo. OpenStack's momentum also extends to the growing public cloud footprint, which now includes more than 180 OpenStack-powered public cloud data centers spanning the globe.
In the opening of the OpenInfra Live: Keynotes today, Jonathan Bryce, executive director of the OpenInfra Foundation, talked about LOKI: Linux OpenStack Kubernetes Infrastructure. This is the *OpenInfra Standard* which is based on the momentum of not only OpenStack, but also Linux and Kubernetes, three of the most active open source projects in existence. Combined, contributors to these three projects merge over 150,000 changes per year. Organizations like AT&T, CERN, China Mobile, China Telecom, Verizon, Vodafone, and Yahoo have adopted the OpenInfra Standard and run it in production today.
The 2021 OpenInfra User Survey report summarizes the responses of hundreds of organizations and highlights the growth in OpenInfra use cases, ranging from organizations evaluating the software to those who are running in production, and from micro to hyperscale deployments. It covers five OpenInfra projects: OpenStack, Airship, Kata Containers, StarlingX and Zuul.
OpenInfra—i.e., open source software projects that contribute to the advancement of today's digital infrastructure—continues to gain traction among organizations wanting to operate faster, more efficiently and at a fraction of the cost.
***Check out a full copy of the 2021 OpenInfra User Survey Report.***
**Additional Highlights**
OpenStack - Cloud infrastructure for virtual machines, bare metal, and containers:

OpenStack is the most widely deployed open source cloud software in the world.
Almost 80% of OpenStack clouds are in production, 13% are under development and 8% are in the proof of concept stage.
Over 70% of OpenStack users have indicated they are running Kubernetes for container orchestration. Combined with Linux, the open source operating system standard, the combination of these technologies create LOKI—Linux OpenStack Kubernetes Infrastructure—the OpenInfra standard. Organizations around the world including AT&T, LINE, Workday, Verizon, and Yahoo are running LOKI in production.
OpenStack users documented explosive growth among clouds of all sizes. For example, Australia's ARDC Nectar Research Cloud, with 33,000 physical cores and approximately 160,000 vCPUs, reported over 140% growth in OpenStack production deployments since 2020. T Systems reported growth of their Open Telekom Cloud to 6,000 servers across 3 availability zones in Europe. Schwarz, Europe's largest retailer, began the year with 180 compute nodes and 5,000 VMs and has already grown its footprint to 300 compute nodes and increased VMs by 20%.
OpenStack users also reported the establishment of more than 100 new OpenStack clouds in the past 18 months. For example, Exaion, which specializes in blockchain technologies, uses OpenStack to power its green data center solution, providing customers with information on CO2 impact for each service they deliver. Infomaniak in Switzerland uses OpenStack to deliver high-performance web hosting services boosted by AMD 32-core EPIC processors, 6th generation NVME storage and NVidia T4 GPUs. OneQode launched an OpenStack public cloud for more than 1.5 billion games in the Asia Pacific region. OneQode chose OpenStack to integrate with all major tech stacks, including support for Kubernetes, Terraform and Ansible.
Airship - a collection of loosely coupled but interoperable open source tools that declaratively automate cloud provisioning:

Airship adoption continues to increase, particularly within the telecommunications industry. Users include Ant Group, AT&T, Halvelsan and SK Telecom.
Of the User Survey respondents, 70% indicated they are running both VM workloads on OpenStack-helm and Kubernetes workloads, a common benefit respondents shared as to why they adopted the software.
Kata Containers - an open source container runtime, building lightweight virtual machines that seamlessly plug into the containers ecosystem:

Respondents to the Kata Containers User Survey span numerous industries including academic/research, telecommunications, consumer goods and manufacturing/industrial. Users include Adobe Advertising Cloud, Ant Group, AstroKube, Baidu, Huawei, IBM Research and Qualogy.
The majority of respondents indicated that they are integrating Kata Containers with Kubernetes.
While 57% of organizations said their workloads are a mixture of both short and long-running workloads, 24% said theirs are long-running (greater than one minute) and 10% indicated theirs were short-lived (less than one minute).
StarlingX - a complete cloud infrastructure software stack for the edge:

Proof of concept environments for StarlingX are on the rise, with almost half of respondents indicating this stage.
The top three use cases for StarlingX, accounting for over 75% of responses, are Multi-Access Edge Computing (MEC) 32%; Industrial Automation 26%; and Universal Customer Premise Equipment (CPE) 20%.
Other use cases cited by StarlingX users include Virtual Radio Access Network (RAN) 3% and Factory Automation/Industrial IoT 3%.
Users of StarlingX include T Systems, Verizon and Vodafone.
Zuul - a project gating system that drives continuous integration, delivery, and deployment systems:

Zuul has 69% of User Survey environments running in production, spanning industries including automotive, retail and public cloud providers. Another 17% of respondents are evaluating Zuul and 14% are considering using Zuul.
Gating, speculative merge and cross-project dependencies continue to be features praised by users, which include BMW, Cesnet, Just Eat, Leboncoin, T Systems, Volvo and Wazo Platform.
Airship, Kata Containers, OpenStack, StarlingX and Zuul are supported by the OpenInfra Foundation, whose mission is to build open source communities who write software that runs in production.
*The Return of the In-Person OpenInfra Summit*
The OpenInfra Foundation's flagship, in-person event, the OpenInfra Summit, returns to Berlin June 7-9, 2022, at the Berlin Congress Center. Information on registration and sponsorship opportunities will be available in November 2021, and activities for media and analysts will be shared shortly thereafter.
*About the Open Infrastructure (OpenInfra) Foundation*
The OpenInfra Foundation supports the development and adoption of open infrastructure globally, across a community of 100,000 individuals in 187 countries, by hosting open source projects and communities of practice, including datacenter cloud, edge computing, NFV, CI/CD and container infrastructure.
###