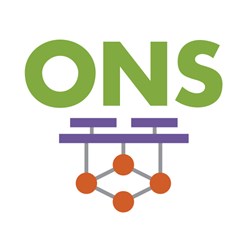 ONS is leading the transformation in networking, bringing together the extended ecosystem to advance the understanding of what is being deployed today and what the networks of the future will look like tomorrow.
Santa Clara, CA (PRWEB) December 03, 2013
The fourth annual Open Networking Summit (ONS) will be held March 3-5, 2014, in the heart of Silicon Valley, at the Santa Clara Convention Center and Hyatt Regency. It represents the industry's only non-profit conference that brings together the entire networking ecosystem to discuss advances in Software-Defined Networking (SDN), OpenFlow and Network Function Virtualization (NFV).
"Everyone is trying to figure out how they can leverage SDN to lower CAPEX, reduce OPEX, increase customization and better enable cloud-based services," said Guru Parulkar, chairman of ONS 2014. "ONS is leading the transformation in networking, bringing together the extended ecosystem to advance the understanding of current SDN deployments and what the networks of the future will look like tomorrow."
The historically sold-out conference, in 2014, will be expanded to accommodate increasing demands from customers, operators, architects, vendors, executives, researchers, developers and investors. More than 2000 attendees, up from 1600 in 2013, are expected to attend ONS 2014.
With a unique program format in development, ONS 2014 will continue to have:

High Quality Content – Talks, Tracks and more: In addition to the keynotes and plenary talks on SDN that have become a staple at ONS, 2014 is set to offer diverse tracks on Research, Startups, Network Function Virtualization (NFV), Demos and more to cover the latest advancements in next-generation networking.
ONS is a non-profit conference – created by the community, for the community.
All speakers/sessions are independently picked on merit.
Unlike other industry conferences, at ONS no-one pays to speak and no-one is paid to speak. Ever.
Speakers at ONS represent the broad spectrum of industry visionaries and leaders and past Summit speakers have been from Google, Microsoft, Yahoo, Facebook, eBay, NTT, NEC, Goldman Sachs, Fidelity, Deutsche Telekom, Internet2, Stanford, UC Berkeley, Princeton, Cornell, Nicira, VMware, Big Switch, HP, Cisco, Brocade, IBM, Intel, Arista, Ericsson, Huawei, Dell, among others.
Exhibition: ONS 2014 expects an increase on the 57 exhibitors from 2013 and will have a larger Expo Floor to give attendees more room to interact with vendors demonstrating their solutions, discussing use cases and collecting feedback to accelerate adoption of next-generation technologies.
Networking Opportunities: ONS provides a valuable forum for networking opportunities for everyone across the ecosystem to mingle and discuss their ideas; from start-ups and investors to established vendors; from technologists to business executives; from researchers to practitioners; from carriers to enterprises, journalists, analysts, bloggers and government agencies.
Industry Firsts: In 2014 the 'SDN Idol' Contest will showcase real-time demonstrations of the hottest SDN solutions from finalists selected by a panel of respected judges and the attendees will vote to award a winner.
Attached ONS2013 Infographic is available for download and use.
For Media Partnership and media registration, email: media(at)opennetsummit(dot)org.
Request Sponsor prospectus at sponsor(at)opennetsummit(dot)org.
To exhibit at ONS 2014, email exhibit(at)opennetsummit(dot)org.
Registration for ONS 2014 is open now. For more information or to reserve a spot at the best rate, go to http://www.OpenNetSummit.org.
About ONS, Inc.
With a mission to transform networking, the non-profit ONS is exclusively committed to bringing together the thought leaders, luminaries, creators, and innovators of SDN and OpenFlow to lead the development of the networks of tomorrow. Founded in 2011, ONS produces conferences that attract participants from around the world, who come to discuss, share and shape the future of networking. Through exhibitions, demonstrations, visionary talks, technology tutorials and networking opportunities, ONS helps facilitate the understanding and dialogues that drive the advancements and adoption of new networking technologies. More information on the Open Networking Summit can be found at http://www.OpenNetSummit.org.