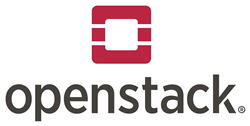 OpenStack has clearly established itself as the Open Infrastructure standard that organizations can rely on for long-term stability, security, scalability and interoperability—regardless of the architecture and hardware they are using today or what they might need as they innovate for the future.
AUSTIN, Texas (PRWEB) November 16, 2022
The OpenStack community is not just alive and well, it's thriving. Users of the most widely deployed open source cloud software in the world have verified more than 40 million cores of OpenStack compute in production, which is a 60% increase compared to 2021 and a 166% increase since 2020. This exponential growth is documented today in the summary report for the 2022 OpenStack User Survey, published by the Open Infrastructure Foundation (OpenInfra Foundation).
OpenStack software provides cloud infrastructure for virtual machines, bare metal, and containers. The 2022 OpenStack User Survey Report compiles feedback from over 430 respondents cataloged between August 2021 and August 2022 and captures over 300 deployments by users around the world. Responding organizations range from those who are simply evaluating the software to those who are running in production, and deployment sizes range from micro to hyperscale.
***Report Highlights***

OpenStack Production Deployment Core Count Surges As Users Document Growth Among Environments of All Sizes—A significant amount of OpenStack's core growth was documented by the members of the Million Core Club, a group launched in 2021 to recognize the largest OpenStack deployments in the world.
LINE, an instant messaging service based in Japan with 176 million active monthly users in the major four markets, increased its footprint to 4 million cores, a 150% increase compared to 2021.
Workday, an on-demand, cloud-based financial management, human capital management and student information system software vendor, doubled their OpenStack footprint again this year to reach 2.84 million cores.
Other members of the Million Core Club are China Mobile, China Unicom, Huawei, Walmart Labs, and Yahoo.
However, evidence of OpenStack's growth is not limited to the largest users—in fact, the sizes of OpenStack deployments continue to vary widely, with the majority of deployments (56%) falling between 100 and 10,000 cores. Examples of organizations of wide-ranging sizes that have scaled their deployments significantly this year include:
Schwarz IT, the IT organization of Europe's biggest retail group, which includes Lidl, Kaufland, and several production and recycling companies, increased its OpenStack footprint over 160% to 15,000 cores compared to 5,700 cores in 2021.
One of the top 10 telcos in Europe increased its OpenStack footprint to 120,000 cores, a 131% increase compared to its 52,000 core footprint in 2021.
An American video game developer increased its large-scale OpenStack deployment to 650,000 cores, a 20% increase compared to its 540,000 core footprint in 2021.
OVH, a European based public cloud is drawing close to becoming a Million Core Club member, citing a footprint of 900,000 cores, an increase of 10% from 2021.
LOKI Implementation Continues to Rise; Increased Adoption of Magnum Points to Importance of Kubernetes Integration—Linux OpenStack Kubernetes Infrastructure (LOKI) is being implemented in production at an increasing rate as the OpenInfra standard. Kubernetes is now deployed on over 85% of OpenStack deployments: 73% through vanilla Kubernetes and an additional 12% through OpenShift. The rise in OpenStack and Kubernetes production integrations is further documented by an increase to 21% (up from just 16% last year) of users running production workloads with Magnum, the OpenStack service for container orchestration.
"Over the last couple of years, more customers are using OpenStack and OpenShift together in different deployment models. At Red Hat, we have done a ton of work to make sure that these platforms can be used together, so users are no longer faced with a decision between one platform or the other, but rather can freely and confidently choose the configuration where their current and future workloads are served best." —Maria Bracho, manager of product management, Red Hat
Octavia Adoption Increases to Support Growing Use of Hybrid Cloud Environments with OpenStack—According to Flexera's 2022 State of the Cloud report, 80% of respondents are taking a hybrid approach by combining the use of both public and private clouds. This trend is reflected in the OpenStack User Survey as respondents running a hybrid cloud environment with their OpenStack deployment has risen from 77% to 80%. To enable the smooth transition of workloads across different cloud environments, an increasing number of operators are turning to Octavia, an open source, operator-scale load balancing solution designed to work with OpenStack. Almost half of production deployments are running Octavia in production, an 11% increase from last year.
New OpenStack Data Center Regions Reflected in Growing OpenInfra Foundation Membership—OpenStack historically has seen widespread adoption by data centers in North America, Europe and Asia, specifically in China. This year, new data centers have been launched in regions that have historically not seen quite as much activity. OpenStack-based datacenters have launched this year in Africa, South America, and additional countries in Asia, leading to increased collaboration and investment between organizations in these regions and the OpenInfra Foundation. Within the past year, Nipa Cloud, Atlancis, Viettel, NHN Cloud, Okestro, and the University of Delhi have joined the OpenInfra Foundation to support the mission of building open source communities who write software that runs in production.
"Hype is nice but substance lasts, and as OpenStack deployments continue to grow in staggering numbers the OpenStack community is proving that it's not only alive and well, but also delivering indisputable value to organizations," said Thierry Carrez, general manager of the OpenInfra Foundation. "What's also extremely validating and exciting to our global community is that this growth is documented in organizations of all shapes and sizes and across a wide variety of industries, and the OpenStack footprint is expanding on nearly every continent. OpenStack has clearly established itself as the Open Infrastructure standard that organizations can rely on for long-term stability, security, scalability and interoperability—regardless of the architecture and hardware they are using today or what they might need as they innovate for the future."
***Check out the complete 2022 OpenStack User Survey Report and supporting analytics.***
***Register for the OpenInfra Summit Vancouver***
The OpenInfra Foundation's flagship, in-person event, the OpenInfra Summit, returns to Vancouver, June 13-15, 2023. Collaborate directly with the people building and running open source infrastructure using Linux, OpenStack, Kubernetes and 30+ other technologies. Early bird registration is available until February 15, 2023.
***About the Open Infrastructure (OpenInfra) Foundation***
The OpenInfra Foundation supports the development and adoption of open infrastructure globally, across a community of 100,000 individuals in 187 countries, by hosting open source projects and communities of practice, including datacenter cloud, edge computing, NFV, CI/CD and container infrastructure.