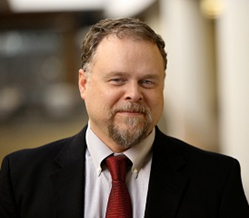 "With Gray's strong background in SaaS product engineering, we are confident he is the right choice to scale our product development initiatives and fuel our growth." - Nathan Biggs
OMAHA, Neb. (PRWEB) September 10, 2020
OpsCompass, a leader in Cloud Security Posture Management (CSPM), announced today the addition of Gray Knowlton as vice president of product engineering. Knowlton will have responsibility for leading product engineering, scaling technical operations, and leveraging emerging technologies to drive growth.
"With Gray's strong background in SaaS and on-premises product management, engineering, and operations, we are confident that he is the right choice to scale our product development initiatives and fuel our growth," said Nathan Biggs, senior vice president, products and services for OpsCompass. "He brings strong DevOps experience and strategic vision to product engineering at OpsCompass, which is vital to our capacity to scale rapidly and deliver innovative, industry-leading, cloud operations solutions that drive customer success."
Knowlton comes to OpsCompass from Kaseya where he served as senior vice president of engineering and led their development and operations team. Prior to Kaseya, he spent several years as Chief Information Officer of Upsher-Smith Laboratories, a pharmaceutical research and manufacturing firm, where he directed their global technology practice, including ERP, analytics, security, IT management, and software development. At OpsCompass, Knowlton will focus on driving product DevOps, streamlining processes and methodologies, and participating in the development of the company's product roadmap.
"I'm excited for the opportunity to lead product development innovation at such a dynamic and fast-growing company," said Knowlton. "OpsCompass helps organizations address configuration drift and minimize the risks that come with multi-cloud management, and I look forward to ensuring that it continues to provide customers with the tools they need to securely realize the full potential of the cloud."
About OpsCompass
OpsCompass, a leader in Cloud Security Posture Management (CSPM), offers an enterprise SaaS product that drives operational control, visibility, and security in and across cloud platforms including Microsoft Azure, Amazon Web Services (AWS), Office 365, and Google Cloud. Purpose-built for the cloud, OpsCompass replaces legacy controls that were not designed for contemporary, API-driven, cloud infrastructure. To learn more, visit http://www.opscompass.com.