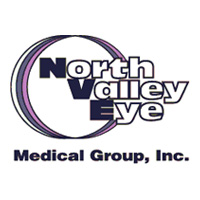 The partnership between North Valley Eye Medical Group and Doctors on Liens is a major breakthrough in the med-legal community.
Los Angeles, CA (PRWEB) February 22, 2017
Doctors on Liens is continuing its steady expansion of medical specialties throughout California with the recent addition of esteemed ophthalmologist, Dr. Steven H. Rauchman, practicing at North Valley Eye Medical Group in Mission Hills. Eye injuries and vision loss are common in auto accidents, product liability, premise liability and other personal injury cases. These injuries have a major impact on the quality of life of personal injury victims and diagnosing and treating these injuries requires a highly experienced doctor. Until now, a doctor with the necessary experience to help these victims was virtually impossible to find on a lien basis. He is one of the few ophthalmologists in the country that specializes in the effects of traumatic brain injury on visual function utilizing the King-Devick test. That's why the partnership between North Valley Eye Medical Group and Doctors on Liens is a major breakthrough in the med-legal community.
For over six years, Dr. Rauchman has been seeing patients on a lien basis represented by highly regarded personal injury attorneys. Many of these cases involved visual manifestations of head injuries following motor vehicle accidents. He has also extensively researched the field of Traumatic Brain Injury (TBI) following accidents and injuries. His research included attending the pre-eminent ophthalmology research meeting (ARVO) and discussions with leading military experts in this field and he has compiled comprehensive information from the leading medical journals related to TBI following accidents.
Dr. Rauchman received his undergraduate degree from the University of California, Berkeley, where he graduated with Highest Honors and was a member of the esteemed Phi Beta Kappa honor society. He earned his medical degree at University of California, San Francisco as a Regent's Scholar followed by internships at the University of Southern California and LA County Medical Center. Dr. Rauchman completed his residency at Boston University.
And now, as part of Doctors on Liens, Dr. Rauchman's prestigious background and wealth of experience will be available to even more injured patients throughout the San Fernando Valley and all of Southern California. North Valley Eye Medical Group can help clients with eye injuries caused by several types of accidents including:

Major head trauma, broken glass, or blunt force stemming from auto accidents and the visual disturbances related to mild traumatic brain injury (TBI)
Decreased vision related to trauma
Direct ocular trauma
Chemical accidents
Construction accidents
Says Doctors on Liens President, Samantha Parker, "Doctors on Liens is elated to be working with such a renowned, board certified physician like Dr. Rauchman. There are very few doctors in the personal injury industry that have an educational background and experience as extensive as this doctor, and we feel confident his patients are in the best hands possible. Through our partnership with North Valley Eye Medical Group, patients in the valley and beyond now has the very best eye care team to turn to after an accident."
Doctors on Liens is an innovator in the medical lien specialty referral industry and has forged close relationships with both legal firms and medical practices over the past 20 years. Doctors on Liens features medical specialties including board certified orthopedic surgeons, neurologists, general practitioners, psychologists, and chiropractors. Each medical office is independently owned and operated and all appointments can be conveniently scheduled directly with the facility.
Doctors on Liens lists medical professionals who offer medical services on a lien basis in Southern California, Central California, and Nevada.