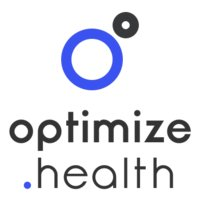 SEATTLE (PRWEB) June 30, 2020
optimize.health, the digital healthcare platform that powers provider reimbursements for the new wave of remote patient care, today announced it has raised a $3.5 million seed round led by Bonfire Ventures. These funds will be used to build out the platform's capabilities, allowing for the integration of additional data sources, as well as to expand optimize.health's sales and marketing teams.
The additional funding comes at a time when the healthcare industry is seeking new ways to engage with and treat patients, while simultaneously minimizing in-person visits and protecting individuals from exposure to conditions such as COVID-19. optimize.health's solution—combining high-quality monitoring devices with an intuitive, HIPAA-compliant digital platform that allows patients to manage medical conditions from the comfort of their own homes—has subsequently been gaining traction among healthcare providers. To date, the firm has partnered with more than 100 independent practices, top-tier research and university hospitals, as well as independent and government-owned medical facilities.
"More than ever, healthcare providers and payers are realizing the value of digital health and remote patient monitoring tools as a means of driving cost efficiency, increasing patient engagement, and improving health outcomes," said optimize.health CEO and co-founder, Jeff LeBrun. "In Bonfire Ventures, we have a forward-looking partner that understands the scope of the opportunity to transform the way that healthcare is delivered. We are delighted to have them on board."
Increasingly, healthcare organizations are adopting new payment models that render them accountable for the quality, cost and outcome of care. And, with Medicare spending poised to double through 2029, there is a significant impetus for innovative solutions that drive better health outcomes, reduce hospital readmissions, and limit healthcare expenditures. Remote patient monitoring platforms such as optimize.health play a vital role, enabling patients to securely monitor and share vital health data—as well as engage in two-way video calls and text conversations—with their provider. This limits the need for in-person visits, improving access to care and augmenting the patient experience. It can also alert the patient's clinicians to potential health issues at an early stage, enabling them to adjust care recommendations and subsequently preventing exacerbation of symptoms that may lead to hospitalization.
"The novel coronavirus pandemic has propelled telemedicine and RPM from the periphery of healthcare to a central component," added Jim Andelman, co-founder and managing director of Bonfire Ventures. "We believe that optimize.health is at the forefront of a coming healthcare revolution that is set to benefit patients, providers and payers alike. We look forward to working with the team to help them scale and introduce quality remote care to communities across the country."
optimize.health's corporate headquarters are based in Seattle, WA, with additional employees in Phoenix, Houston and Charlotte, NC. The company, which has been growing rapidly since 2019, includes employees and advisors whose backgrounds span some of the world's leading health and technology institutions, including Google, Microsoft, Apple, Facebook, Amazon, Novartis, Duke University and the Institute for Health Metrics. The team also includes clinicians (MDs and nurses), software engineers, designers and data scientists.
optimize.health is also the recipient of a National Institutes of Health (NIH) HEAL Initiative grant, awarded for development of a digital health solution designed to facilitate treatment of the opioid epidemic. To learn more about the company's turnkey remote patient monitoring solutions for healthcare providers, visit here.
ABOUT OPTIMIZE.HEALTH
Established in 2019 by experienced digital health entrepreneurs Jeff LeBrun and Chuks Onwuneme, optimize.health makes it easy for healthcare providers to offer patient-centric, reimbursable remote monitoring. optimize.health's solution offers a wide selection of affordable devices, which integrate seamlessly with its easy-to-use technology platform, empowering patients and providers alike to improve health outcomes and contain costs.