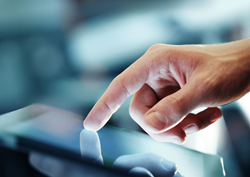 "It is a privilege to be part of such a knowledgeable group of leaders coming together to share critical insights on cybersecurity and tech topics,"
NEW YORK (PRWEB) February 12, 2020
Today Optimum Partners DWC LLC, Forbes and Radical Security announced the "Incident Management & Cybersecurity in the New Decade" event, taking place February 25, 2020, in NYC. This invite-only cybersecurity event will cover topics such as how to stay on task on protecting the organization during a crisis, as well as endpoint security in the age of remote workers and telecommuters.
Cyber-attacks are becoming more sophisticated - presenting increasing challenges in accurately detecting intrusions. Failure to prevent the intrusions could degrade the credibility of security services, such as confidentiality, integrity and availability.
This event is organized by leading IT Services provider Optimum Partners DWC LLC in association with Forbes and cybersecurity firm Radical Security and includes panels composed by industry leaders.
"It is a privilege to be part of such a knowledgeable group of leaders coming together to share critical insights on cybersecurity and tech topics," said Marco Gorin, Co-Founder and CEO at Optimum Partners DWC LLC. "As a business we are focused on our growth, as well as the progress of our industry. Optimum Partners have come a long way in providing Jordanian tech talent to clients around the world and this event will continue on our trajectory to success."
"Forbes is a trusted voice on cybersecurity, covering topics related to privacy, data, IT and security," said Vadim Supitskiy, CTO at Forbes. "Going into the new decade, it is critical for tech leaders to stay ahead of the growing threats and evolving cybersecurity ecosystem. By convening this event, we're arming top tech leaders with information on how to best prevent and respond to threats, and protect their organizations."
Paul Poh, Founder at Radical Security, stated: "Today's cyber-criminals are businesses with a support structure, organizational processes and a motivation to enrich themselves at your expense. Being prepared to detect, thwart and react to a cyber-attack means understanding your adversary's techniques and building your walls high-enough to deter a cyber-breach."
About Optimum Partners DWC LLC
Optimum Partners DWC LLC is a leader in the provision of software engineering teams augmentation identifying, developing and deploying talent to closely integrate with clients teams in the USA, Canada, Europe, the Middle East, and Asia. Optimum Partners is deeply entrenched and contributing to the growth of innovative companies like Forbes Media, Hearst, Allergan, Diane von Furstenberg, and The South China Morning Post as well as a variety of really progressive and exciting startups and small/medium-sized companies.
About Forbes
The defining voice of entrepreneurial capitalism, Forbes champions success by celebrating those who have made it, and those who aspire to make it. Forbes convenes and curates the most influential leaders and entrepreneurs who are driving change, transforming business and making a significant impact on the world. The Forbes brand today reaches more than 120 million people worldwide through its trusted journalism, signature LIVE events, custom marketing programs and 40 licensed local editions in 70 countries. Forbes Media's brand extensions include real estate, education and financial services license agreements. For more information, visit the Forbes News Hub or Forbes Connect.
About Radical Security
Radical Security provides penetration testing services which are designed to solve real-world security problems and improve the security posture of any organization.
A concentration on purely offensive security with a small team of seasoned security experts using the same level of adaptability, creativity, and stealth as a malicious attacker, distinguishes Radical Security from other security service organizations. A Radical Security analyst is an offensive security professional who is motivated by a desire and challenge to develop new penetration technologies including exploits, implants, and evasion techniques.