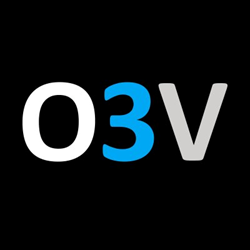 NEW YORK (PRWEB) April 06, 2020
Option3Ventures, a leading cybersecurity investment specialist firm based in New York and the Washington DC area, recently appointed Richard S. "Dick" Fuld Jr as Senior Strategic Advisor. The announcement was made today by Manish Thakur, Managing Partner of Option3Ventures.
During his career, Mr. Fuld has served as both Chairman of the Board of Directors and Chief Executive Officer of Lehman Brothers, which he joined in 1969. Mr. Fuld is currently Chairman of Matrix Investment Partners.
"We are thrilled to have Dick join us as Senior Strategic Advisor, especially at a time when the cybersecurity industry is pivoting to meet new challenges ranging from profound COVID-19 disruptions to maintaining the integrity of the November 2020 presidential election," said Manish Thakur, Managing Partner, Option3Ventures. "With his deep financial services expertise, Dick's perspective and guidance will be a huge asset to us as we grow Option 3 Cyber Investments, a venture capital fund specifically focused on the frontiers of this industry." Dick joins a team of specialists who have spent their careers focused on national security challenges.
"Ever since COVID-19 transformed the way we live, my priority is now focusing on those sectors that will be the most central to society going forward, both in terms of their public impact, as well as their growth potential. Few areas are as important, and show such growth as cybersecurity" said Dick Fuld."Option3Ventures particularly impressed me in the way they are able to bring together the best minds from both the investment industry and the national security community, and also in their focus on those frontier areas within cybersecurity that hold the most promise to be transformative to our nation's security."
To learn more about Option3Ventures, visit: http://www.option3ventures.com.
About Option3Ventures
Option3Ventures is a leading cybersecurity investment specialist made up of professionals drawn from both the national security community and the investment industry. It focuses on those companies at the very frontiers the of the cybersecurity sector, offering solutions to problems that existing technologies cannot address. Over the past five years, O3V has built up a track record of venture investing in a select group of category leaders, and is now raising its first dedicated cyber venture capital fund, Option 3 Cyber Investments. O3V is based in New York and the Washington DC area, and its Board of Advisors range from former Chief Information Officers at such organizations as the Central Intelligence Agency and Department of Defense to the former CIO of Merrill Lynch and former CEO of Lehman Brothers.