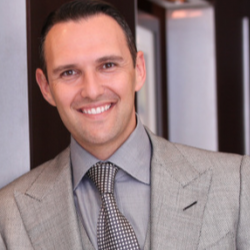 Being in tune with your body and watching out for early symptoms of disease is important for sustaining a long and healthy life
BEVERLY HILLS, Calif. (PRWEB) April 03, 2015
For Oral Cancer Awareness Month, Arthur Glosman DDS is encouraging patients to get oral cancer screenings while seeing a dentist for regularly scheduled cleanings or procedures. "I encourage my patients to get in the habit of including oral screenings with their regular scheduled cleanings," said Dr. Glosman. Screening for oral cancer ordinarily includes an extensive look and feel inspection by the provider that can be completed quickly. Patients can schedule an appointment for an oral cancer screening by calling the office of Arthur Glosman DDS in Beverly Hills at 310-273-2215 or by clicking here.
General home screenings are also encouraged for people of all ages. "Being in tune with your body and watching out for early symptoms of disease is important for sustaining a long and healthy life," Dr. Glosman credits. Oral cancer can affect people of all ages, races and genders. Like any form of cancer, early detection can give patients a much greater chance that treatments administered will be effective. Symptoms can include open sores, bumps and growths and patches in the mouth, specifically on the gums and tongue. "I have always felt strongly about cancer prevention and would like to bring awareness to one of the least talked about cancers in our body."
For more information or to schedule a screening please visit: http://arthurglosmandds.com/
About Arthur Glosman DDS
Cosmetic Dentist Arthur Glosman DDS offers a wide array of general, cosmetic and orthodontic dental services to patients in Beverly Hills and neighboring communities who demand the best in overall dental care. His extensive experience in various fields of dentistry, including training in health, and beauty care, gives him an edge over other cosmetic dentists in Los Angeles. Satisfied patients from all over the world have benefited from the advanced dental and beauty solutions offered by Arthur Glosman and his staff, reinforcing his reputation as one of the best cosmetic dentists in the world. He has not only allowed patients to get back the lost beauty and state of their teeth, but also enabled them to improve the quality of their lives by boosting their inner confidence and outer looks. His comprehensive and comfortable approach are why most people who demand top quality dental work prefer to visit Dr. Glosman with all their dental concerns.