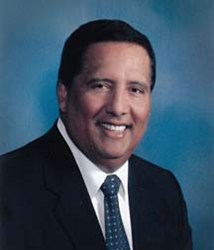 Dr. Anguizola offers a plethora of treatment options for back and neck pain with over a 90% success rate at relieving pain and avoiding surgery!
Santa Ana, CA (PRWEB) August 13, 2013
The premier Orange County pain management doctor, Eduardo Anguizola MD, is now offering over 20 effective acute and chronic back pain treatments. Dr. Anguizola offers both medication management and interventional pain treatments, customizing therapy options to maximize successful outcomes. For more information and scheduling, call (714) 261-9131.
Dr. Anguizola practices with Integrated Health Services and has four office locations. One is in Santa Ana, with the others treating patients out of Long Beach, Arcadia and Pomona in the Inland Empire area. Most PPO insurance is accepted along with Medicare, Workman's Compensation, Personal Injury and self pay.
By receiving treatment from a Triple Board Certified pain management doctor in Orange County like Dr. Anguizola, patients can be assured of receiving care from an expert doctor. A lot of the treatments are modern and revolutionary, including spinal cord stimulator implants, radiofrequency ablation, and the latest for sciatica, degenerative disc disease, spinal arthritis, scoliosis and headaches.
Complicated conditions such as RSD, pelvic pain and failed back surgery are often treated at Integrated Health. Over 90% of the time, the OC pain doctor is able to help patients avoid surgery. The treatments often include a combination of appropriate medication management along with minimally invasive interventional treatments.
For more information and scheduling with the premier pain management doctors in Santa Ana, Long Beach, Inland Empire and all of Orange County, call (714) 261-9131.