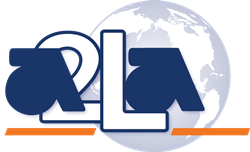 "By relying on an ISO/IEC 17025 accredited laboratory, the Oregon Health Authority can be assured that the laboratories are operating independently by demonstrating that they meet requirements for impartiality." - Randy Querry, A2LA
FREDERICK, Md. (PRWEB) March 04, 2021
Effective March 1st, 2021 the Oregon Health Authority has completed "Phase 3 Rulemaking" of the Toxic-Free Kids Act, a law requiring manufacturers of children's products sold in Oregon to report and ultimately remove certain high priority chemicals of concern for children's health (HPCCCH). This law is intended to reduce children's exposure to chemicals of concern and improve scientific understanding of how children may be exposed to such chemicals. This new portion of the Toxic-Free Kids Act allows manufacturers to demonstrate the safety of their products by having them tested at laboratories that have been accredited to ISO/IEC 17025 by an accreditation body that is a signatory of the International Laboratory Accreditation Cooperation (ILAC) mutual recognition arrangement.
The Toxic-Free Kids Act requires manufacturers of children's products with annual worldwide gross sales of $5 million or greater to submit a biennial notice to the Oregon Health Authority detailing any products that contain high priority chemicals of concern for children's health (HPCCCH) at or above Oregon regulated levels. This new Phase 3 Rulemaking provides measures for manufacturers to request an exemption. The exemption must include adequate evidence that the contaminant is being controlled, including periodic laboratory test reports from a third-party laboratory accredited to the current ISO/IEC 17025 standard by an accrediting body that is a signatory to ILAC mutual recognition arrangement. The laboratory must be accredited for the method used to conduct the testing.
Mr. Randy Querry, Director of Government Relations at the American Association for Laboratory Accreditation (A2LA), provided testimony in support of ISO/IEC 17025 accreditation. He also encouraged the adoption of the ILAC approach for the Oregon Toxic-Free Kids Program. "By relying on an ISO/IEC 17025 accredited laboratory, the Oregon Health Authority can be assured that the laboratories are operating independently by demonstrating that they meet requirements for impartiality." Mr. Querry explained. "Additionally, they can be certain that laboratories have appropriate testing facilities, calibrated equipment, validated methods, competent personnel, and an effective quality management system implemented. Likewise, by relying on the ILAC MRA framework, the Oregon Health Authority can expect the accrediting bodies to be operating impartially, using expert technical assessors and competent staff initiating the accreditation processes. The accreditation bodies themselves have been through a rigorous evaluation process in order to achieve global recognition. The Oregon consumer can be confident that the children's products they purchase are safer."
A2LA is an organization that advocates for the value and acceptance of third-party accreditation as an indicator of quality, impartiality, and competence. For more information on A2LA's ISO/IEC 17025 laboratory accreditation program, visit a2la.org/accreditation/toxic-free-kids-act. For more information on the Oregon Toxic-Free Kids Act, visit the dedicated page on Oregon.gov.
About A2LA
A2LA is a non-profit, non-governmental, third-party accreditation body, offering internationally recognized accreditation services to testing and calibration laboratories, sampling organizations, inspection bodies, proficiency testing providers, reference material producers, biobanking facilities, and product certifiers. Founded in 1978, A2LA is one of the largest and most recognized accreditation bodies in the world, and is committed to a culture of quality, integrity, community, accountability, and leadership.