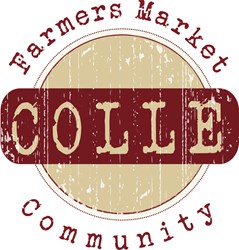 Bohemia, NY (PRWEB) August 06, 2013
On August 6, online farmers market, Colle responds to an article published on The Weekly Packet, which details the importance of holding public tours to inform people about how organic farmers run and maintain their farms.
According to the article published on The Weekly Packet on July 18 titled "Penobscot farm tour offers in-depth look at organic growing" more organic farmers are beginning to hold public tours to showcase the methods they use in organic farming.
Blue Zee Farm, an organic farm based in Maine, holds a series of local farm tours every year to enlighten locals about the advances being made in organic farming and how organic farmers have changed their methods over time. In the article, owners Renata and Mark Scarano say that the key to successful farming is "a mix of careful planning and preparation, hard work, and responding and adapting to eventual outcomes, which can never be accurately predicted."
Despite those who doubt the beneficial qualities of organic farming, Renata says, "people are catching onto the ethos and benefits of locally grown organic food and hopefully will continue to support it."
The article says the main focus of the tour was revealing the planning that goes into organic farming. The tour included discussions about the planting schedule, record keeping, and other information relevant to organic farming.
A Colle Farmers Market representative says that over the past 20 years, organic farming has exploded alongside a global effort to support local, healthy food. "It's great to see more and more organic farms operating around the US," the Colle rep says. "The business has really taken off in recent decades and is continuing to grow. By giving tours like this, I hope that even more people will begin to recognize the benefits of buying locally and really shed some light on the organic farmers behind the food production."
Colle Farmers Market is an E-Commerce enabled community that is passionate about sustainable consumption and responsible conservation. The Colle movement is dedicated to connecting natural product vendors, organic farmers and all people who are living an organic and natural lifestyle.
#####