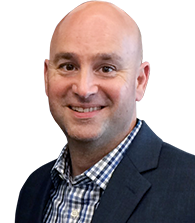 The foundation of what Workshops for Warriors does for veterans and the welding community is core to our business."
TULSA, Okla. (PRWEB) June 05, 2019
ORS Nasco, a leading pure wholesaler of industrial supplies, has announced its support of Workshops for Warriors®, a nonprofit school that trains, certifies and helps place veterans, Wounded Warriors and transitioning service members into advanced manufacturing careers.
Founded in 2008 and recognized as the leader in advanced manufacturing training for veterans in the United States, Workshop for Warriors is a 501(c)(3) nonprofit school that offers classes in CNC machining and welding/fabrication. The 16-week program is a nationally scalable and repeatable model that enables veterans and transitioning service members to overcome employment obstacles and enter lucrative, advanced manufacturing careers as welders and machinists. Upon completion of the classroom and hands-on training, students earn nationally-recognized credentials from top industry organizations such as the National Institute for Metalworking Skills and the American Welding Society.
"Entering as a Tier I Sponsor in our Pride In Partnership™ program is a progressive way for ORS Nasco to demonstrate their commitment to social responsibility and support our school," said Lyle Palm, the dean of the welding program at Workshops for Warriors®.
Pride In Partnership™ is Workshops for Warriors cause marketing program—a cooperative initiative that aligns brand partners with the nonprofit to increase awareness of the program, to mutual benefit in terms of social engagement and market reach.
"We are honored to support our veterans with an opportunity to learn new skills and contribute to an organization making an impact on people's lives," said Chris Kempa, President, ORS Nasco. "The foundation of what Workshops for Warriors does for veterans and the welding community is core to our business. We are committed to supporting the welding industry and have been for 60 years."
About ORS Nasco
ORS Nasco is a North American-based pure wholesaler of industrial supplies offering access to over 200,000 products from more than 600 brands used in the industrial, welding, safety, energy, electrical, construction, janitorial, HVAC, MRO, PVF, plumbing and rental equipment markets.
About Workshops for Warriors®
The mission of Workshop for Warriors is to provide quality hands-on training, STEM educational programs and opportunities to earn third-party nationally recognized credentials to enable veterans, transitioning service members and other students to be successfully trained and placed in their chosen advanced manufacturing career field. To learn about enrollment or donating to help support the program and its mission, visit our website at: wfw.org.