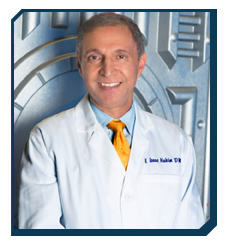 Los Angeles, CA (PRWEB) August 01, 2014
Los Angeles orthodontics expert, Dr. Isaac Hakim, is now offering braces for kids to improve facial and dental development in children and decrease the chances of having oral health problems throughout life. Childhood is an ideal time for use of braces because the child's normal growth and development can be used to aid the orthodontic treatment mechanics, therefore preventing the need for extraction of permanent teeth or, on occasion, jaw surgery. Treatment also helps in preventing tooth decay and gum disease early in life, enhancing lifelong oral wellness as a result.
The American Association of Orthodontists recommends that every child's orthodontic needs be assessed by age seven to ensure the greatest possible advantages from treatment.
At the office of Dr. Hakim, kids are likely to find orthodontic care pleasant and even fun.
Children receive the same benefits from dental braces as adults, including improvements in comfort, confidence and resistance against oral health problems, but they also gain guidance for proper development. When the teeth and jaws develop abnormally, children are more likely to suffer from tooth decay, TMJ and gum disease and tooth loss later. In addition, postponement of braces treatment may necessitate longer, and harsher treatment time later. Finally, early treatment with braces helps ensure that children develop optimal social skills thanks to a smile that their peers will like seeing.
Poorly positioned teeth have been linked to a variety of oral and systemic health problems. Throughout life, having gaps between teeth raises risks of tooth decay and gum disease. The bacteria and inflammation associated with these problems increases risks of systemic health problems, particularly those involving the heart and lungs. Badly fitting teeth are more likely to break or cause improper jaw alignment, resulting in TMJ disorders and pain while chewing and speaking. Finally, teeth that are out of position are more likely to fall out later in life, raising risks of nutrient deficiencies and dementia. Getting braces during childhood can dramatically reduce risks of all of these problems.
Los Angeles orthodontist Dr. Isaac Hakim graduated Summa Cum Laude from UCLA with a biology degree before graduating Magna Cum Laude from the prestigious School of Dental Medicine at Tufts University in Boston. He returned to UCLA for his Orthodontic education and not happy with that, he went on to graduate from the Roth Williams Center for Functional Occlusion. Since 1978, Dr. Hakim has been offering orthodontics to patients at his office in Los Angeles. As an active and positive participant in a wide variety of recreational and healthy activities, Dr. Hakim is a strong choice for parents who want to ensure that their kids have the best possible experience when their teeth are corrected.