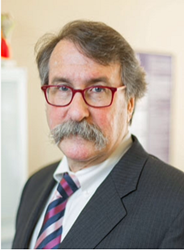 Huntington Beach, CA (PRWEB) May 03, 2016
Huntington Beach orthopedic doctor, Dr. Rick Pospisil, now offers arthroscopic surgeries. Arthroscopy is a special type of surgical procedure that can be used to diagnose and treat joint problems. During this procedure, Dr. Pospisil makes a small incision through which tiny instruments can be inserted. These instruments include a special lighting system and lens that illuminate and magnify the various structures in the joint so that he can better identify areas of concern, make an accurate diagnosis, and treat the injury at the same time.
Dr. Pospisil may recommend arthroscopic surgery to treat a variety of injuries or joint problems, including:

Rotator cuff injuries, impingement syndrome, and shoulder dislocation
Carpal tunnel syndrome
Knee injuries, such as meniscal tears, anterior cruciate ligament tears, and any wearing or damage of the cartilage in the knee
Removal of loose bone or cartilage
Although the procedure is more conservative than conventional open surgery, it is still a surgical process and does require the use of anesthesia, incisions, and recovery time. It may be performed on an inpatient or outpatient basis depending on patient needs.
Dr. Pospisil offers a variety of other procedures and care as well, including:
General orthopedics and orthopedic surgery
Joint reconstruction
Knee reconstruction and replacement
Shoulder replacement
Reverse shoulder replacement
Treatment for shoulder, elbow, wrist, hand, hip, knee, ankle, and foot injuries
About Dr. Rick Pospisil, Back Surgeon Huntington Beach
Dr. Pospisil graduated from UCLA with honors and a Bachelor of Arts in Zoology, and completed his medical degree at the University Of Southern California School Of Medicine. From there he graduated with honors Alpha Omega. He completed his residency at Duke University Medical Center in 1984. He has been practicing orthopedic surgery in California for almost thirty years, and in that time, he has been the team physician for the Duke Basketball and Football teams, the team physician for Marina High School's football team and has been named one of the top doctors of Orange County by "Top Doctors." Today, Dr. Pospisil is a member of the Western Orthopedic Association, the California Orthopedic Association, the California Medical Association and the Arthroscopy Association of America and a fellow of the American Academy of Orthopedic Surgeons.