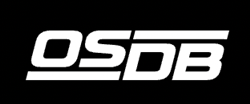 LOS ANGELES (PRWEB) November 30, 2021
Online Sports Database (OSDB) recently sat down for an exclusive interview with directors Rex Miller and Sam Pollard to discuss their upcoming documentary film "Citizen Ashe".
The documentary, a revealing portrait of the late tennis legend and three-time Grand Slam champion Arthur Ashe, provides new details about his life off the court and a compelling background on his rise through the tennis ranks. The film has begun to headline major documentary film festivals and garner Oscar discussions ahead of its December 3rd opening in New York City, with plans to come to HBO Max at a later date.
Directors Rex Miller and Sam Pollard spent over five years working on the film, and were able to secure access to archival film reels from a never-before seen Time Magazine shoot with Ashe from the late 1960s. This documentary tells the story of a black man from a humble upbringing who rose to the highest echelon of a sport dominated by white men from prestigious country clubs. Viewers will see how Ashe was raised by a single father after his mother passed when he was six years old, and how he would be the only black competitor at most of his tournaments.
While Ashe became the first black athlete to win the U.S. Open in 1968, while also serving as an Army lieutenant, Miller and Pollard expressed the poinency of their message in current America.
"Now is a very pressing moment to have a film about Arthur Ashe with all the racial issues that are being exposed and Black Lives Matter and George Floyd's murder, and you know 60 years after Emmitt Till's murder, which influenced Arthur so much,'' Rex Miller told OSDB.
Sam Pollard also described that "We're living in a period that in many ways is reminiscent of what Arthur was going through in 1968, where America is coming to terms with this reckoning about systemic racism in this country and what does it mean, how does it impact both White and Black Americans. So, it just feels like this is the opportune time for this film to come out and be shown."
In their film Miller and Pollard compare Ashe's approach to civil rights with Mohammad Ali, another black athlete who supported the civil rights movement. The documentary will show the measured, behind-the-scenes approach Ashe took to his activism, and how he used professional tennis opportunities to drive change. Pollard noted, "The other thing too that I think is important to recognize about this film, is here is a film being made about another phenomenal African-American athlete, but he came to his activism in a different way than Muhammad Ali."
"Citizen Ashe '' concludes with a conversation with Ashe's wife Jeanne, an eternal supporter of his work and spectacular photographer. In her and Aruther's library she reads a quote that he once wrote, "We want to disturb the comfortable and comfort the disturbed," it reads.
The film will be premiering in New York on December 3rd and be available for streaming via HBO Max in the near future.
Click here to read OSDB's full interview with 'Citizen Ashe' directors Rex Miller and Sam Pollard.
About OSDB
Online Sports Database is a digital sports platform with the most extensive sports information on the web. Founded in 2021 by NFL Superstar and producer Aaron Rodgers and actor and entrepreneur Ryan Rottman, the platform gives fans and professionals a one-stop-shop for athletes' personal interests, business ventures, charities and career statistics, along with agent and management contact information. OSDB currently features complete NFL, NBA, MLB and MLS databases and original editorial content, with more sports coming soon.
OSDB Media Contact:
Executive Vice President, Michael Goldman- Michael@osdbsports.com