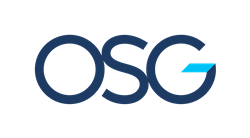 The new brand and corporate website cement OSG's position as a global company with a digital-first approach to customer connection and engagement
RIDGEFIELD PARK, N.J. (PRWEB) July 20, 2020
Output Services Group (OSG), a global provider of leading customer engagement and payment solutions, is announcing the official launch of their rebranding effort. Formerly known as OSG Billing Services, the company is moving ahead under its new brand, OSG, a change signifying the expansion of their vision and offerings. The new website (osgconnect.com) showcases OSG's commitment to providing frictionless customer experiences as a unified enterprise—"One OSG"—across transactional, payment, and marketing touchpoints.
"The launch of our brand is just the start of our next chapter," said Anish Rajparia, OSG CEO. "One marked by the transition of the OSG family of companies, the integration of our suite of products, and the continued development of our capabilities. OSG looks forward to serving its global customers as One OSG."
Starting as a revenue-focused print and mail company, OSG is now a digital-first organization prioritizing solution integration to drive business growth for clients. This launch comes at a pivotal time when companies are seeking new ways to engage customers without adding operational complexities.
"Over the past few years, OSG has expanded to become a global company," said Rajparia. "One that includes new products and services to optimize all critical customer interactions across traditional and digital touchpoints. As One OSG, our teams have united to become a stronger partner, vendor, and engagement provider.
"This rebrand is a significant step in our company's future and accurately embodies who we are today," continued Rajparia. "Since May 2017, OSG has rapidly grown, acquiring 18 companies as well as new and distinct capabilities. We've more fully integrated our functionalities across teams and businesses. With a more unified suite of solutions, we prepare our clients for the future of business, today."
OSG assists with solving operational challenges for clients by streamlining their business processes and connecting them to current technologies; creates data-driven communications that engage customers in their preferred channels; bridges gaps between traditional and digital systems of communication; and anticipates changes in the market and seizes new opportunities for engagement. All of this is now under the umbrella of a new brand that is more in-line aesthetically with what it means to connect right now.
"The new brand and corporate website cement OSG's position as a global company with a digital-first approach to customer connection and engagement," said Shannon Seastead, Senior Vice President, Corporate Marketing and Communications. "We seized the moment to tell the story of who OSG is today. The new OSG logo demonstrates how we connect our companies, our employees, and our solutions, through one visual identity. Our action-oriented tagline, 'Let's go connect,' perfectly demonstrates our drive forward, while simultaneously simplifying our clients' processes. The new color palette conveys confidence and authority with a touch of creativity, and of course, unity, all resulting in one cohesive brand. Let's go connect."
About OSG
OSG is a global provider of leading customer engagement and payment solutions. We help clients integrate critical customer interactions to optimize working capital and drive profitable business growth. Our solutions aim to connect the entire customer experience by aligning transactional, payment, and marketing touchpoints for simplified operations and smarter engagement. Plugging into the power of our innovative technology and data-driven insights, we curate tailored, digital-first strategies for a range of industries. The goal: to modernize processes and create frictionless experiences. Our clients benefit from a partnership that values simplicity, security, and connectivity—for today's environment and tomorrow's innovation.