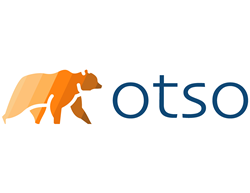 'It's going to be sink or swim in our industry to survive this crisis - Otso is selling life vests." Josh Feinberg
AUSTIN, Texas (PRWEB) July 23, 2020
Otso guarantees are backed by Euler Hermes, a AA-rated credit insurance provider. Otso facilitates both new and existing leases with its program and covers office, retail and industrial property types.
"Euler Hermes has been around for over 100 years and paid over billions of dollars in claims," said Josh Feinberg, co-founder of Otso. "Otso and Euler are giving landlords the comfort and strength they need in a lease, without requiring collateral from the tenant up-front."
"Some businesses do not realize that leasing space is a big financial commitment, and the diligence process is similar to buying a home," said Marissa Limsiaco, co-founder of Otso. The status quo of tenant collateral is typically handled with cash deposits or letters of credit that result in a business locking up a significant amount of capital for the lease term. Otso replaces businesses' need to lock up essential cash while significantly increasing coverages against defaults for the landlord.
While commercial real estate has been historically slow to adapt, COVID-19 is forcing creativity. Solutions like Otso help drive activity and provide worthy incentives to sign commercial leases for businesses. As vacancy rates continue to increase from the crisis, landlords are eager for innovation as they anticipate tables turning to tenant-favored markets. Josh Feinberg adds, 'It's going to be sink or swim in our industry to survive this crisis - Otso is selling life vests."
As a result of growing success in Texas, Otso is expanding to offer it's guarantees nationwide. Companies must meet simple program requirements to apply.
ABOUT OTSO
Founded in 2019, Otso is a prop-tech company offering an alternative to traditional commercial lease deposits. Otso guarantees allow businesses the ability to access and invest critical liquidity while providing landlords with enhanced coverage against defaults.
Contact:
Meghan Womack
Founder & CEO of MMW Communications
meghan@mmwcommunications.com