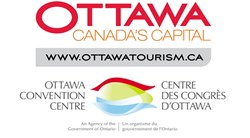 When sporting events are hosted in Ottawa, there is an energy that livens up our city even more. Participants, visiting spectators, organizers and locals alike see an Ottawa with verve.
Ottawa, ON (PRWEB) August 29, 2013
Ottawa's impressive resumé for hosting sporting events and large scale meetings is growing stronger with every bid. In fact, Ottawa's resumé just got a bigger boost. The Martin Prosperity Institute – the world's leading think-tank on global economic prosperity – ranked Ottawa-Gatineau #1 among global cities in the creative economy measuring talent, technology, tolerance and quality of place.
Sporting events are elevating Ottawa's reputation as a prime hosting destination. Since the creation of the Events Ottawa office in August 2011, Events Ottawa has been actively pursuing sporting event opportunities through a proactive approach of developing relationships with national and international sport federations. As one of the fastest growing industry segments within Canada's tourism industry, Canadian sport tourism spending reached $3.6 billion in 2010, an increase of 8.8% from 2008, based on Statistics Canada (2010) data commissioned by the Canadian Sport Tourism Alliance (CSTA).
Having recently hosted successful events including the ITU Duathlon World Championships and the Canadian Gymnastics Championships, more and more Canadian athletes are getting the chance to compete closer to home in these nation- and community-building events. Upcoming events include Mudd, Sweat and Tears (September 28, 2013) – a mud run obstacle course race series of epic proportions, and the Canadian Figure Skating Championships (January 9-15, 2014).
"When sporting events are hosted in Ottawa, there is an energy that livens up our city even more. Participants, visiting spectators, organizers and locals alike see an Ottawa with verve. This verve is the catalyst for future sporting events with even more returns," says Noel Buckley, President and CEO of Ottawa Tourism. By year end 2013, the sport and cultural events attracted by Events Ottawa will have generated over $45 million in economic impact.
Since the opening of the Ottawa Convention Centre in April 2011, Ottawa is gaining even more visibility as a destination truly capable of hosting conventions on the world stage. This summer, Ottawa Tourism and the Ottawa Convention Centre partnered to host the Professional Convention Management Association (PCMA) Convene Live conference. Attracting close to 40 influential meeting planners from the United States, this professional development event helped delegates discover why Canada's capital is a naturally unique backdrop for future conferences and conventions.
This same partnership also brought "Ottawa" to the David Bowie Is exhibit at the Victoria and Albert Museum in London, England. During an informative breakfast and a private guided tour of the exhibit, over 20 European planners of international conventions got a taste of why Ottawa makes a prime destination for their event.
Pat Kelly, President and CEO of the Ottawa Convention Centre, is pleased with these sales initiatives. "These are great opportunities for Ottawa to shine. Raising awareness of Ottawa amongst meeting and convention planners is essential in developing large scale events that benefit local economies and help move Ottawa into the international running for more business. Planners have seen it all, to attract their attention you need to be creative and innovative."
Other convention successes include hosting the World Credit Union Conference(2300 delegates) and the Birdlife International World Congress (1000 delegates) which was attended by the Japanese Princess and conservation leaders from over 120 countries.
Much of these event successes are due to the great partnership created with Ottawa Tourism, the Ottawa Convention Centre, sport venues and local hotels. "When Ottawa bids more on international conferences and sporting events, everyone wins," says Noel Buckley, President and CEO of Ottawa Tourism. "Tourism-related businesses, including the accommodations sector, restaurants, and retail stores benefit from the increase in visitor spending. Local residents also benefit from the diverse cultural experiences offered by these events."
Ottawa Tourism provides industry leadership and destination marketing to service the travel media and attract visitors, tours, conventions and sporting events to Ottawa and Canada's Capital Region.
Events Ottawa was the recipient of the 2013 CSTA Sport Tourism Organization of the Year Award, given to the community or organization that best influenced sport tourism in their community in 2012, and who set the best example of attracting visitors to their community to participate as a participant or spectator in a sport event.
Ottawa Convention Centre opened in April 2011 and within the past two years Canada's Meeting Place has generated over $182 million dollars in Economic Impact for the city and the ability for local businesses to network with industry from all points around the world. The Ottawa Convention Centre has already hosted over 100 conventions with another 61 on the books over the next 5 years, with more to come. The Ottawa Convention Centre is an Agency of the Government of Ontario.
-30-
For more information, please contact:
Misty Wade Hovey
Communications Manager, Ottawa Tourism
613-237-5150, ext. 115
mwhovey(at)ottawatourism(dot)ca
Daniel Coates
Manager, Marketing and Communications, Ottawa Convention Centre
613-688-8220
dcoates(at)ottawaconventioncentre(dot)com