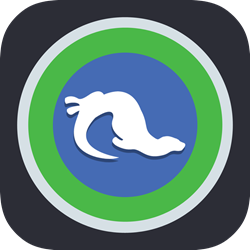 "If you can use your camera phone, you can use Otter Director," said co-founder and CEO Nick Tangborn. "Now anyone can create pro-level videos with the devices they have in their pockets."
AUSTIN, Texas (PRWEB) July 23, 2019
Otter Network, creator of multi-cam video and live streaming tools, launched Otter Director today, a simple, mobile, affordable app that allows anyone to create and stream multi-cam videos with their smartphones and tablets.
"The world now communicates through video," said Otter Network co-founder and CEO Nick Tangborn, "whether you're a realtor, news organization, regional sports team, or company that uses social media. But until now, video has been expensive, complicated, and too technical for most people. We created Otter so that everyone can film and share professional-looking videos."
With Otter Director, users can set up in minutes and film anywhere with cell service. A simple touchscreen interface allows them to switch between three camera angles and edit on the fly, without the need for complicated post production. Users can pick audio from any camera and stream live to Facebook, Youtube, or a web page. Streams can also be archived for later viewing and posting.
Why Otter Director Is Different
Otter Director is the simplest, most affordable multi-cam live streaming tool on the market – no production experience or tech skills needed. It doesn't require expensive cameras or extra cables, and it's the only app that lets users film anywhere with cell service – no WIFI required. Otter Director also lets users mix and match iOS and Android devices, so they can use the devices they already own.
"If you can use your camera phone, you can use Otter Director," said Tangborn. "Now anyone can create pro-level videos with the devices they have in their pockets. It's like a production studio in a backpack."
How It Works
Users open the Otter Director app on their iPad or tablet, create a shoot, and invite three people to film. The camera operators film with their phones or tablets, using the Otter Camera app (included with Otter Director). Their footage streams directly to the person running Otter Director. With just a touch, they go live, switching between shots to show off the best angles. They can pick anyone's audio, live stream to Facebook or YouTube, and archive videos for future viewing.
Otter Is For Everyone
WORK: Media companies, news crews, remote stringers. Realtors, churches, educators. Marketing departments, social media teams, internal comms. Corporate videos, seminars, training.
PLAY: High school and regional sports. Venues and concerts. Events companies.
CREATE: Musicians, podcasters, beauty bloggers, Instagram influencers, artists, actors, filmmakers, activists, arts programs, comedians, performers.
Pricing
Otter Director is available through a tiered subscription model and starts at $14.99 a month for unlimited streaming. A professional version lets users embed videos in their web sites and offers a web-based version of Director. The Otter Director app for iPad and Android tablets, and the Otter Camera app for iOS and Android devices, are available for free download in the App Store or Google Play and at otter.network.
About Otter Network
Otter Network was founded by Harry Friedman, a tech entrepreneur and former entertainment executive, and Nick Tangborn, a digital media veteran. Its mission is to make video production and live streaming fast, easy, and accessible for all, with a suite of tools that allows everyone to join the video economy. Visit http://otter.network.