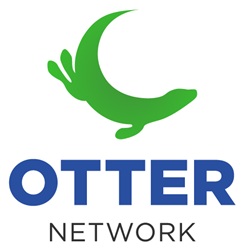 "The sound quality is amazing, the tech is easy, and the price really allows venues and artists to reconnect with their audiences." – Will Tanner, Owner, Hole in the Wall; Austin, TX
AUSTIN (PRWEB) September 08, 2020
Otter Network, creator of multi-cam video and live streaming tools, announced today that it is launching a new web-based version of its patent-pending cloud-based switching platform.
With professional quality audio, HD video, and a faster, easier setup, Otter Director HD offers musicians like John Doe and Ray Wylie Hubbard and venues such as Austin's Hole in the Wall and The Saxon Pub a way to stay connected with fans via virtual events.
"As musicians and venues continue to deal with the effects of the pandemic, many have turned to live streaming as a way to make up for lost revenue and keep playing for fans," said Otter CEO Nick Tangborn. "We are excited that many are using our remote production platform to easily create live multi-cam videos – filming from anywhere and reaching audiences wherever they are."
With the best audio quality on the market; low latency; resolution up to 720p; and camera settings that let users adjust brightness, contrast and more, Otter Director HD is a mobile production studio that runs on a web browser and allows artists, businesses and influencers to direct and stream multi-cam videos in minutes, using their iPhones and iPads as cameras.
"The sound quality is amazing, the tech is easy, and the price really allows venues and artists to reconnect with their audiences," said Will Tanner, owner of Hole in the Wall in Austin, TX.
#MadeWithOtter

How Otter Director HD Works
The newly-released Otter Director HD is a simple, affordable mobile production platform that runs on a web browser and allows you to live stream multi-cam videos in minutes.
From your laptop, start a shoot and pick your streaming channels: Facebook, YouTube, or a custom URL to other channels including CDNs, other distribution platforms and multi-streamers.
Quickly connect to multiple iPhones and iPads running the free Otter Camera companion app. Cameras can be anywhere in the world with a strong WIFI signal, or in the same room with you.
Bring in live footage from 1-3 cameras, switch instantly between shots, and edit on the fly.
Stream live to multiple channels at once or save the footage to edit and share later.
About Otter Network
Otter Network was founded by Harry Friedman, a tech entrepreneur and former entertainment executive, and Nick Tangborn, a digital media veteran. Its mission is to make video production and live streaming fast, easy and accessible for all, with a suite of patent-pending cloud-based multi-cam video production tools. Visit otter.network.