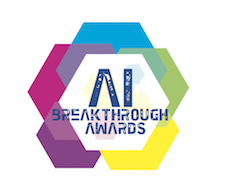 "Outlier is the future of business intelligence, pioneering the automated business analysis category that goes well-beyond basic BI or anomaly detection tools." - Sean Byrnes, CEO and cofounder of Outlier
LOS ANGELES (PRWEB) August 26, 2020
AI Breakthrough, a leading market intelligence organization that recognizes the top companies, technologies and products in the global Artificial Intelligence (AI) market, today announced that Outlier, a leading provider of augmented analytics tools and automated business analysis (ABA), has been selected as the winner of the "Best AI-based Solution for Marketing" award in the third annual AI Breakthrough Awards program.
Outlier utilizes advanced AI-driven analysis to sift through massive amounts of data automatically, elevates critical changes and alerts leadership, marketing and data science teams to unexpected end user behaviors. This unique technology gives companies the ability to quickly see and adjust to changes happening in buyer behavior, supply chain activity, digital channels, business processes and more. With AI, companies can address changes immediately and adjust marketing strategy and tactics to prevent a negative impact or take advantage of positive behavioral trends.
"In recent years the amount of data an organization collects, stores and analyzes has grown exponentially as businesses leverage basic business intelligence tools to collect, curate and visualize data," said Sean Byrnes, CEO and cofounder of Outlier. "Outlier is the future of business intelligence, pioneering the automated business analysis category that goes well-beyond basic BI or anomaly detection tools. Ultimately, our platform delivers rich insights that would typically take weeks to months to uncover, if found at all."
Outlier customers include companies in consumer packaged goods, retail, financial services, eCommerce and other verticals. On a daily basis, Outlier's AI platform analyzes billions of data points for each customer to uncover problems to fix or opportunities to capitalize on.
The mission of the AI Breakthrough Awards is to honor excellence and recognize the innovation, hard work and success in a range of AI and machine learning related categories, including AI platforms, Deep Learning, Smart Robotics, Business Intelligence, Natural Language Processing, industry specific AI applications and many more. This year's program attracted more than 2,750 nominations from over 15 different countries throughout the world.
"The Outlier automated business analysis (ABA) platform uses advanced AI algorithms to discover unexpected changes and patterns in data quickly, daily and with minimal effort," said James Johnson, managing director, AI Breakthrough. "AI is the key to analyzing billions of metrics and distilling recommendations down to a core few four to five daily insights, saving managers and data teams countless hours of work. This is the true spirit of innovation within the AI space and we want to recognize Outlier with our 'Best AI-based Solution for Marketing' award. Congratulations to the entire team."
Unlike basic business intelligence tools that can take months to years to integrate, organizations can integrate Outlier with existing sources of data within minutes. This helps companies leverage all their critical business data to guide business optimization and strategy. By being alerted to changes in behavior immediately, marketers can quickly address the issue, protecting revenue streams and growing market share.
About AI Breakthrough
Part of Tech Breakthrough, a leading market intelligence and recognition platform for global technology innovation and leadership, the AI Breakthrough Awards program is devoted to honoring excellence in Artificial Intelligence technologies, services, companies and products. The AI Breakthrough Awards provide public recognition for the achievements of AI companies and products in categories including AI Platforms, Robotics, Business Intelligence, AI Hardware, NLP, Vision, Biometrics and more. For more information visit AIBreakthroughAwards.com.
About Outlier
Outlier, based in sunny Oakland, California, helps global consumer, financial services and various other organizations identify unexpected changes within their critical business data. The Outlier automated business analysis platform uncovers unexpected patterns and relationships using advanced AI and machine learning algorithms. Organizations can integrate Outlier with existing sources of data within minutes, allowing leaders to gather business insights quickly, identify potential opportunities and address the unexpected.