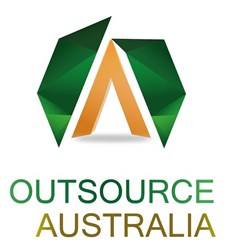 Outsource Australia is confident that, in Victoria's economic situation, entrepreneurship and self-employment is the best way forward.
Victoria (PRWEB) April 07, 2015
Victoria's economy is creating jobs; in fact total employment has increased by 108,900 since December 2010, which equals an average of 2475 new positions every month. But it has not been creating enough jobs to keep up with the state's growing population. Employment growth in Victoria hasn't been anywhere near strong enough to soak up the growing numbers of new workers entering the labour force. This is why the state's unemployment rate increased from 4.9% in December 2010 to a 13 year high of 6.8% in August 2014. Victoria now has the second highest unemployment rate in the nation.
About Outsource Australia: http://www.outsourceaus.com/about-us/
Outsource Australia is confident that, in Victoria's economic situation, entrepreneurship and self-employment is the best way forward. The sales and marketing firm believes that this is a good way for people to take control of their own careers and do something that they are passionate about. Self-employment gives people the freedom to choose their own career path, choose their own working hours and create something that they are proud of. Outsource Australia also says that this, in turn, gives back to the economy and, as these new businesses grow, there may be room to take on more staff, creating new job opportunities and reducing unemployment.
Outsource Australia is an outsourced sales and marketing firm with offices in Victoria. The firm specializes in a unique form of direct marketing that allows them to create exciting campaigns that accurately represent their clients' brands. The firm then takes these personalized campaigns directly to consumers, which creates long-lasting relationships between brand and consumer. This often leads to increased customer acquisition, brand awareness and brand loyalty for their clients.
Because of the nature of the services it provides, Outsource Australia is continuously in high demand from clients and therefore constantly growing. As a result the firm is always seeking new, ambitious candidates for their business development program. The program gives candidates the opportunity to experience being self-employed in a sales role as well as the opportunity to advance into leadership and management roles before being offered the chance to run their own business. Throughout the program candidates are taught various techniques to develop their skill sets including financing, public speaking, choosing the right people to work with, sales skills, leadership techniques, how to host an interview, and much more. This prepares candidates to become a successful entrepreneur and manage their own career.