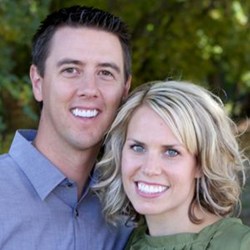 Affiliates help us, we help them, and more people learn how to build a lucrative business by working less.
Salt Lake City, Utah (PRWEB) July 15, 2013
John Jonas, founder of ReplaceMyself.com has learned how to make more money while working less by outsourcing to the Philippines. He created ReplaceMyself.com to teach others how to do the same.
"I want everyone to discover and experience the freedom of a 17-hour work week that is made possible by outsourcing to the Philippines. Our affiliate program helps us spread the word," says Jonas.
The Affiliate program offers 40% of the subscription price, every month, for every member referred to Replace Myself. In addition, they offer 10% of all commissions of affiliates referred to the program.
The benefits of the program include an affiliate payment every month (minimum $50 payment) and recurring commissions each month on signups and on affiliates referred to the affiliate program. Payments are quickly and securely made through Paypal.
ReplaceMyself.com provides affiliates with banners, email templates, and examples of how to best promote the website's program. Training on how to promote affiliate links is also included. Additionally, members can create personalized tracking codes, view click-through ratios and sign ups, and track commission payouts.
"Being an affiliate is a really easy way to start a new stream of income. It's a win-win situation. Affiliates help us, we help them, and more people learn how to build a lucrative business by working less," says Jonas.
Anyone can register to be an affiliate (even those who are not members of ReplaceMyself).
Members of ReplaceMyself.com are automatically enrolled in the affiliate program and can recieve their affiliate link by logging in with their ReplaceMyself.com member login.
ReplaceMyself.com, created by internet entrepreneur John Jonas, is a leading Filipino management and training system. Since 2007, Jonas has used innovative methods to teach business owners how to increase efficiency and decrease cost by delegating labor to the Philippines. Jonas offers customized tools to hire, train, manage and pay Filipino employees through ReplaceMyself.com, OnlineJobs.ph and Payments.ph.