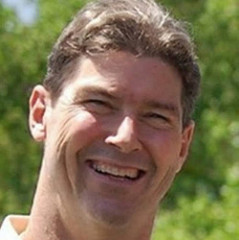 "Effective, ethical and dignified senior care solutions are particularly imperative right now, as the world makes a demographic shift to a senior population of over 25%," Regenie says.
SAN FRANCISCO (PRWEB) September 24, 2018
In an average week, approximately 179,000 residents of nursing and assisted living facilities across the country are given unnecessary antipsychotic drugs. The technical term for this unethical "treatment" is "chemical restraint," and it points to an endemic crisis of overstretched senior care facilities at which such medications serve to make residents "docile" and easier for a harried staff to manage. The seniors themselves (many of whom have dementia) and their loved ones report that they become nearly vegetative—some can't even think or speak—and, furthermore, antipsychotics carry many known risks for the elderly such as increased fall rates. Zanthion, a senior care solutions company that makes use of technology and AI, promises to give assisted living facility staff more power and efficiency in caring for residents and alleviate the perceived need to resort to unethical overmedication.
Chemical restraint is very common due to the fact that over 90% of nursing facilities are short-staffed, some severely so. Combined with the tendency of dementia patients to be "difficult" or to wander off, one can see how sedation becomes tempting. What is truly alarming is that unnecessary antipsychotics are often administered by facility caregivers even without a doctor's prescription, and without walking the patient through the informed consent process. One 81-year-old nursing facility resident stated that when he asked not to be given the antipsychotics, caregivers threatened to make him leave the nursing home.
Philip Regenie, CEO of Zanthion, Inc., came face-to-face with the often-demoralizing reality of the nation's senior care system when managing his own parents' end-of-life care. He was saddened by the lack of dignity involved in the treatment of many seniors as they are ferried through the system, and he used his own experience and finances to find Zanthion as a result. Noticing how thinly spread most nursing care facilities are, Regenie and his team created wearables, home sensors and other monitoring solutions to provide real-time data on seniors' whereabouts and medical conditions at all times, so that nursing staff can extend the reach of their "eyes and ears" and have the ability to respond quickly and efficiently to situations such as falls or to assess the likelihood of heart attacks and other medical events. These tech-based solutions have the potential to alleviate the need for nursing staff to medicate residents into a virtual stupor, because 24/7 monitoring and health analytics are at their fingertips.
"Effective, ethical and dignified senior care solutions are particularly imperative right now, as the world makes a demographic shift to a senior population of over 25%," Regenie says. "To fail our elderly is not only unacceptable, it's a massive cultural disabler, as we stand to benefit immensely from the wisdom and experience that our parents and grandparents have to offer."
Zanthion's humane approach to senior care management not only improves quality of life for nursing and assisted living facility residents, it also allows the facilities themselves to save money and do more with the resources they already have. Analytics on staff response, resident condition, and urgency level of resident calls for help enable facilities to get a much better handle on what kind of help is needed where and when, so that an appropriate and efficient staff mix can be designed. Making life easier on nurses and caregivers also alleviates staff burnout and turnover, with turnover being a major cost representing thousands of dollars for facilities with high turnover rates. Above all, Zanthion is reimagining the approach to senior care in a way that improves both residents' quality of life and staff's often stressful workload, extending benefits and relief to all involved.
About Zanthion:
Zanthion is an AI digital healthcare company specializing in the integration of an extensible architecture of sensors, protective clothing and environmental equipment for both assisted living communities and the home—a cross between Uber, smart homes, fall detection and senior care. Zanthion exists to create new and disruptive solutions for seniors and their families to track and detect possible issues and injuries for today's senior citizens, using technology to provide a better quality of life for everyone involved. Zanthion is a pioneer in changing our social environment with future vision, solution-based systems that improve the world based on an open source, transparent, crowd-sourced platform and social processes that accurately assess what happened, inform the correct people, provide resources to the problem efficiently, and keep track of the efficiency of fixing the problem. Zanthion embraces a responsible future. Visit http://www.Zanthion.com.
1. Lardieri, Alexa. Report: U.S. Nursing Homes Are Using Powerful Drugs to Control Residents." U.S. News & World Report, U.S. News & World Report, 5 Feb. 2018, http://www.usnews.com/news/health-care-news/articles/2018-02-05/human-rights-watch-finds-nursing-homes-overmedicate-dementia-patients
2. "Nursing Home Understaffing - Neglect and Liability." NursingHomeAbuseGuide.org, http://www.nursinghomeabuseguide.org/neglect/understaffing.
3. "They Want Docile": How Nursing Homes in the United States Overmedicate People with Dementia. Human Rights Watch, 2018,
https://www.hrw.org/sites/default/files/report_pdf/us_nursinghomes0218_web_0.pdf.
4. "Enhanced Senior Care & AI Healthcare Company." Zanthion, zanthion.com/products/.
5. Marilyn J. Rantz, Lanis Hicks, Victoria Grando, Gregory F. Petroski, Richard W. Madsen, David R. Mehr, Vicki Conn, Mary Zwygart-Staffacher, Jill Scott, Marcia Flesner, Jane Bostick, Rose Porter, Meridean Maas; Nursing Home Quality, Cost, Staffing, and Staff Mix, The Gerontologist, Volume 44, Issue 1, 1 February 2004, Pages 24–38, https://doi.org/10.1093/geront/44.1.24.
Media Inquiries:
Ash Richardson
JoTo PR
Phone: 727.777.4621
http://www.JoToPR.com