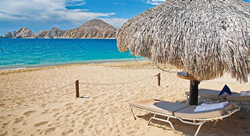 "If you want to own property overseas, create a life of ease, travel, fun, and adventure; insulate yourself from the ups and downs of the stock market, and enjoy more financial and personal freedom, then 2021 promises to be an exceptional year."
BALTIMORE (PRWEB) December 10, 2020
"From the first days of the crisis it was obvious that the global response to COVID-19 was acting as a massive trend accelerator," says Ronan McMahon of Real Estate Trend Alert, a publication of International Living. "It's created big opportunities whether your goal is to own a bargain dream home in historic Europe for under $100,000 or build a sizeable portfolio of income-producing real estate.
"If you want to own property overseas, create a life of ease, travel, fun, and adventure; insulate yourself from the ups and downs of the stock market, and enjoy more financial and personal freedom, then 2021 promises to be an exceptional year."
McMahon argues in his report that investing in real estate (in the right way, in the right places) can make very good sense in a volatile world. He says, it can generate income, it's not subject to the rapid and wild fluctuations other asset classes suffer, it can make investors rich, and it's an asset one can live in and enjoy, too.
This new report from McMahon, which appears in the December 2020 issue of International Living magazine, details three locales to focus on for anybody seeking property—and potential profits—overseas.
Panama City and Pacific Riviera
One of the world's great safe havens, Panama is booming, vibrant, and set for a fast bounce back from the global crisis. Panama City has arrived on the world stage as a global hub city. Just like Singapore and Hong Kong, it's a global center of international finance and commerce.
"The World Bank now ranks Panama as a high-income nation," says McMahon. "It is a haven of safety and stability in a turbulent world; a destination for international people, multinational companies, and money. Land is scarce, trade is booming, and the middle class is growing fast.
"I've been following a mega Path of Progress west of the city to the Pacific Riviera. This year I've been able to bring several opportunities to members of Real Estate Trend Alert (RETA) to lock in killer deals steps from the closest, nicest beach to Panama City.
"And our track record here is good. In 2017 I brought members the chance to own steps from the sand in a phase of this amenity-rich community for $199,000. Late in 2019 I saw a listing for a condo farther back from the beach with only a side view...price $299,000. I expect more deals in 2021 as Panama continues its upward trajectory."
Mexico's Riviera Maya
Mexico's Riviera Maya has undergone a spectacular transformation over the last few decades. Massive investments in infrastructure have transformed this coast and driven huge profits for real estate investors. Today it's so much easier to get to the Riviera Maya for millions of people. Cancún Airport has four terminals and saw 25.4 million passengers in 2019. In fact, passenger numbers have just been rocketing year after year as new airlines and new routes open up.
"The crisis is but a temporary slowdown in the huge flood of visitors to the Riviera Maya," says McMahon. "This 80-mile stretch of coast is among the heavyweights of global tourism. It's been hugely successful at compartmentalizing different markets. Young trendy backpackers, families, couples, retirees... You'll find all-inclusive resorts, small-scale boutique hotels, and a huge and growing demand for rentals both short- and longer-term.
"Each year for more than a decade my team and I have scoured the Caribbean, visiting island after island in a fruitless search for a destination that matches the Riviera Maya for real estate plays. It is a truly spectacular destination, yet real estate prices are 40% less than any other comparable Caribbean spot we've scouted.
"In October 2017 I brought RETA members the opportunity to buy in the Tao Tulum community from $154,500. Earlier this year I accepted an offer for $225,000 on the condo I bought as part of that deal. That $225,000 is probably a bit less than market price. That's fine. My personal philosophy is that I'll take any offer that is double the amount of cash invested."
Costa Rica's Southern Zone
The sun dips into the vast Pacific horizon. The ocean breeze drops with a gentle stir of the foliage. You mix your cocktail on the terrace by the pool. And here it comes...right on time the wind switches, a soft evening breeze wafting down from the towering mountains.
In Costa Rica's Southern Zone folks measure time in the rhythm of the winds and waves, in the stir of the palm fronds, in the awesome glow of sunset every single day over the tropical ocean. Half of the region is protected national parks. Tall mountains rise steeply from the Pacific Ocean, stretching across the horizon, engulfed in lush jungle and crisscrossed with idyllic walking trails. The coastline is a long stretch of sandy beaches, natural, unspoiled, and uncrowded.
"All this is why the Southern Zone is compared with Hawaii and Tahiti by some folks," says McMahon. "The world is just discovering all this natural beauty.
"Road improvements mean the Southern Zone is now easily reached, yet restrictions on development mean it will stay boutique. Own the right property and you can lock in spectacular gain potential and tap into a huge and growing demand for rentals. I'm working on a deal here for members of my Real Estate Trend Alert. I hope to kickstart 2021 with this."
The full, detailed report from Ronan McMahon—including five real estate trends to following in 2021—can be found, here: Big Trends and Real Estate Opportunities for 2021.
Ronan McMahon is at the helm of Real Estate Trend Alert, a publication of International Living. He is also the author of the book, Ronan McMahon's Profit Principle: An Insider's Guide to Doubling Your Money in Real Estate Overseas. He produces a regular, free e-letter for people interested in owning good-value property abroad, called Roving Real Estate Investor.
Members of the media have permission to republish the article linked above once credit is given to Internationalliving.com
Further information, as well as interviews with expert authors for radio, TV or print, is available on request. Photos are also available.
For information about InternationalLiving.com content republishing, source material or to book an interview with one of our experts, contact Editorial Director for Web Content, Social Media, and PR, Donal Lucey, dlucey@internationalliving.com.
Twitter: @inliving
Facebook: https://www.facebook.com/International.Living/
About International Living
Since 1979, InternationalLiving.com has been the leading authority for anyone looking for global retirement or relocation opportunities. Through its monthly magazine and related e-letters, extensive website, podcasts, online bookstore, and events held around the world, InternationalLiving.com provides information and services to help its readers live better, travel farther, have more fun, save more money, and find better business opportunities when they expand their world beyond their own shores. InternationalLiving.com has contributors traveling the globe, investigating the best opportunities for travel, retirement, real estate, and investment.