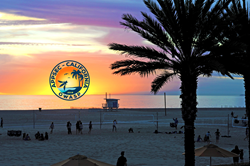 I think AppSecCali was one of the best conferences I have been to. Talks were good. Venue was awesome and atmosphere was really chilled out #thanks" - @abhaybhargav
LOS ANGELES (PRWEB) January 11, 2019
AppSec California 2019 will happen from January 22nd-25th at the beautiful Annenberg Community Beach House in Santa Monica, California, a three mile stretch of beach along the sun drenched Southern California coast. This year's conference will have the first two days reserved for hands-on trainings, followed by an additional two days of keynotes and presentations. AppSec California is a one of a kind experience for anyone in the information security community.
OWASP AppSec California is dedicated to increasing diversity in the workplace while also helping solve the information security talent shortage. With these goals in mind and in order to help under-represented groups enter into the Information Security arena, Open Web Application Security Project (OWASP) has provided eight scholarships allowing admittance to AppSec California 2019 Conference. Two of the scholarships have been sponsored by Contrast Security and Segment. A single scholarship includes a two-day conference attendance ticket and up to a $1200 stipend for reimbursement of travel expenses for non-local candidates.
OWASP and AppSec California are proud to announce that four of the scholarship recipients are Military Veterans, and by the luck of the draw they represent four service branches of our military: Air Force, Army, Marine Corps, and Navy. One Veteran is in the process of completing the last few months in twenty years of service to our nation.
OWASP is also proud to announce that the remaining four recipients are women. While women comprise almost half of the U.S. population, they only make up 20% of the cybersecurity workforce. While that's up from a mere 11% in 2013, there is still a lot of opportunity to be seized in cybersecurity careers. Through these types of scholarship and forming the Women In AppSec Committee (WIA), OWASP is committed to changing the trend by promoting female participation in the Information Security sector.
In support of greater interest in Information Security among students, OWASP is offering a deep discount for AppSec California 2019. Registrants with a valid .edu email address or a valid student ID can attend the $400 conference for only $99 (a 75% discount). Interested students may apply to receive their tickets by following the instructions at https://2019.appseccalifornia.org/index.php/register/student-discount/
It is not too late to contribute and become a corporate sponsor for AppSec California 2019 Diversity and Veteran Scholarship. If you are interested, please contact us for more information.
Register
You can sign up for just training, or you can take advantage of the special discounted package and attend one or two days of training followed by two days of keynotes and speaking sessions. For a conference of this caliber, the cost of the training and the package is remarkably low. Join us on the beach, grab drinks, hack around, network with over 600 security pros and end the day with a serene sunset. Register before discount pricing ends, so go and own a ticket before it's gameover! https://www.eventbrite.com/e/appsec-california-2019-tickets-49541214105
About OWASP
The Open Web Application Security Project (OWASP) is a 501(c)(3) not-for-profit, worldwide organization focused on improving the security of application software. OWASP's mission is to make application security visible to ensure that organizations and individuals can make informed decisions about true application security risks. Participation in OWASP is free of charge and open to the general public. All OWASP materials are available under a free and open source license. http://www.owasp.org
California OWASP Chapters
The OWASP Los Angeles chapter hosts a networking dinner on the fourth Wednesday of every month, and the Orange County chapter meets on the fourth Thursday. OWASP Bay Area meets every other month, and OWASP San Diego meets monthly. The Santa Barbara chapter is being relaunched! Great networking, food and drinks, and awesome presentations focused on what security is really about.
Join the movement today!