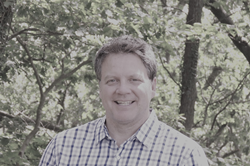 I'm looking forward to pushing OWNZONES to new heights, and I anticipate exceptional growth for the company in years to come.
BEVERLY HILLS, Calif. (PRWEB) August 30, 2019
OWNZONES Entertainment Technologies, provider of the first cloud-native content supply chain platform, has appointed Rick Phelps as Chief Commercial Officer (CCO) to lead sales strategy, business development and global customer satisfaction as OWNZONES continues to expand its international reach.
Phelps brings deep leadership and industry expertise to his role, previously serving as senior vice president of sales at Deluxe Entertainment Services Group where he led go-to-market strategy across sales development and customer success. Prior to Deluxe, Phelps held top sales leadership positions at Amagi Corporation, MX1 and Chellomedia (part of Liberty Global).
"At OWNZONES, our mission is to become the ultimate driving force for content accessibility and deliverability, and the best leaders in the entertainment industry are helping us distribute our solutions at a global scale," said Dan Goman, CEO of OWNZONES. "The demand for OWNZONES' technology continues to grow worldwide as studios and content owners search for the most effective ways to distribute their work, and Rick will be the key player to introduce our solutions to these new markets."
As CCO, Phelps will leverage his extensive training in marketing, technology and sales to own the overall strategy and roadmap for customer acquisition, new market entry and ongoing client satisfaction. He will be responsible for driving a world-class experience for OWNZONES' customers, ensuring users are empowered to take full advantage of the solutions' benefits while also scaling the company's current services internationally.
"This is the perfect time to join the OWNZONES team, and I couldn't be more excited to support in scaling the business and driving success for both current and future customers," said Phelps. "It's clear that OWNZONES is at the forefront of innovating media logistic supply chains, enabling content owners to bring content to market faster and more efficiently on a global scale. I'm looking forward to pushing OWNZONES to new heights, and I anticipate exceptional growth for the company in years to come."
To learn more about how OWNZONES, visit ownzones.com.
About OWNZONES
OWNZONES began in 2010 as a content company focused on innovating the industry conventions of bundled linear content (much like today's Amazon channels). After creating, launching, and operating over 400 digital channels, managing over 5 million assets, and distributing to over 25 countries, OWNZONES realized the key to success was in the technologies it built and now offer as a solution. These products have made OWNZONES a leader in cloud-based video supply chain solutions. OWNZONES' transformative platform is built by a team of experts with decades of combined experience at companies such as Amazon, HBO, Netflix, and Microsoft. More at http://www.ownzones.com.