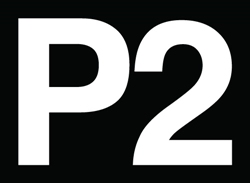 WOODBRIDGE, Conn. (PRWEB) October 08, 2020
P2 Science, Inc. (P2), a renewable chemistry company, today announced the launch of a brand new, unique, bioderived and patented alternative to 100 centipoise dimethicone (silicone) cosmetics fluids. The new product, Citropol® HA is part of the innovative, patented Citropol platform.In a technical seminar session, P2 outlined the 7 key pressure points on the cosmetics industry today and discussed how the new Citropol family of products helps alleviate those pressures. In the second part of the session, the company launched Citropol HA, a superior alternative to 100 cPs silicone fluids. Citropol HA, like all members of the new Citropol platform, is made from wood and is biodegradable and biocompatible.
Commercial manufacturing of the new product is already scheduled at P2's start-of-the-art green chemistry manufacturing facility in Naugatuck, CT. Samples and product literature are available now at the company's website, and products can be purchased directly on the company's e-store – also on the website.
"The cosmetics sector is under pressure from many quarters and much of that relates to the environmental and health impacts of the products. Consumers are also becoming increasingly aware and concerned about the ingredients used in products they apply to their skin, hair, lips, and eyes everyday," said Neil Burns, CEO of P2. He added, "Citropol HA is one more safe, bioderived, benign product from P2 that brings emollience, moisturizing, slip, shine, and cushion to skincare, haircare and color cosmetics. This new medium viscosity emollient is the latest addition to P2's innovative green chemistry platform on which we continue to build a family of high-performance cosmetic ingredients."
Citropol HA is the fourth commercial product to come out of P2's proprietary Citropol series. Last month, the company launched Citropol V5 – a superior natural replacement for D5 volatile silicone fluids.
About P2 Science
P2 Science is renewable chemistry company, co-founded by Professor Paul Anastas, head of the Yale Center for Green Chemistry and Green Engineering. P2 has developed and patented green chemistry technologies for converting renewable feedstocks into high-value specialty products. Investors in P2 include BASF Venture Capital, Xeraya Capital, Elm Street Ventures, Connecticut Innovations, Ironwood Capital, HG Ventures and Chanel. The company started up its first manufacturing plant in September of 2018 which produces novel renewable aroma chemicals and cosmetic ingredients. For more information, see http://www.p2science.com.