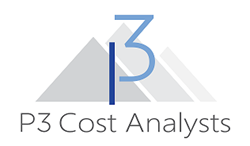 SPRINGDALE, Ariz. (PRWEB) November 27, 2019
P3 Cost Analysts is proud to announce that it has awarded a new franchise territory in the Greenville, SC market. With more and more businesses looking for ways to reduce expenses, the need for cost reduction audits in telecom, waste, utilities, and merchant processing is exploding around the country. With a franchise system based upon over 150 years of combined experience in utility, telecom, waste/recycling, and merchant processing, P3 Cost Analysts franchisees are inordinately prepared to meet this unprecedented demand for business cost reduction services.
P3 Cost Analysts uses their decades of industry expertise to find ways to reduce their clients' expenses on a risk-free, shared savings basis. They work on their client's behalf to uncover errors, overcharges, and opportunities for savings.
"We use our industry expertise on a risk-free basis to help our clients reduce expenses. It's what we do day in and day out. When you specialize in these expense categories like we do we're going to find savings. On average, we're able to find savings on over 9 out 10 clients we work with. Since 1991 we've saved over $220,000,000 nationwide. We're excited to focus that success even more in Greenville and the surrounding markets." – President and CEO, Aaron Stahl
The newest franchisee in the Greenville, SC market is David Houghton. David has lived in the Greenville area for 28 years. After serving 6 years in the Navy while stationed in Charleston, David became a Firefighter and Paramedic. He served 26 years with the Greenville City Fire Department, retiring from the force in January of 2019.
David enjoys spending time with his family, fishing, golfing, and watching college football. To contact David you can email him at dhoughton@costanalysts.com or call 864-275-8726.
For additional information on P3 Cost Analysts services or to learn more about P3 Cost Analysts franchise opportunities, contact P3 by phone at 1.877.843.7579, or by email at info@costanalysts.com. You can also visit our website at http://www.costanalysts.com