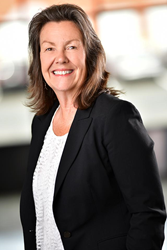 California has taken a strong stance on environmental issues, by both providing transparency in data generation and reporting, as well as an aggressive approach toward regulatory and detection limits for harmful contaminants
MINNEAPOLIS (PRWEB) December 22, 2020
Pace Analytical® Services, LLC, a national network of laboratories trusted for scientific expertise and reliable delivery of environmental and life sciences testing and analyses and managed laboratory services, and today announced the appointment of Judy Morgan to the California Environmental Laboratory Technical Advisory Committee (ELTAC).
ELTAC is a multidisciplinary committee appointed by the California Division of Drinking Water to serve as an advisory body to the California Environmental Laboratory Accreditation Program (ELAP) and state regulatory agencies that use lab data to make environmental and public health decisions. The ELTAC committee provides expertise in areas including environmental testing, laboratory accreditation, and method development and validation.
On her appointment, Pace Analytical Chief Compliance Officer, Judy Morgan comments, "California has taken a strong stance on environmental issues, by both providing transparency in data generation and reporting, as well as an aggressive approach toward regulatory and detection limits for harmful contaminants. I'm honored to join this committee and continue the precedent they've set by assisting to reach the goals they have set for their program". Morgan has dedicated her 30+ year career toward advocating for environmental concerns, working closely with the EPA and other governing bodies. In 2019, she received the esteemed Dr. Charlie W. Carter Award for her work towards advancing the environmental testing industry through critical scientific expertise and support. Today, Morgan is regarded as one of the most highly-recognized compliance professionals in the environmental services community.
Pace Analytical® is a portfolio company of Los Angeles-based Aurora Capital Partners.
About Pace Analytical®
Pace Analytical® Services, LLC makes the world a safer, healthier place. For decades, we have been the trusted source for quality environmental and life sciences lab testing and analysis and the resource for scientific lab staffing, regulatory, and equipment services. Our work is done in partnership with our clients by providing the science and the data they need to make critical decisions that benefit us all. Pace delivers science better to businesses, industries, consulting firms, government agencies, and more through the largest, American-owned and nationally certified laboratory network. More at PACELABS.com