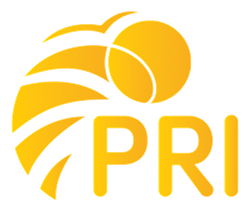 Rata Honey has its own distinctive flavor and health benefits. It is rich in micro-nutrients and higher in healthy enzymes due to minimal processing
CUPERTINO, Calif. (PRWEB) August 10, 2020
Pacific Resources International (PRI), today announced the launch of Rata Honey, an unprocessed, single-batch raw honey straight from the remote native forests on the West Coast of New Zealand's South Island. Rata Honey is the newest addition to PRI's signature line of fine honey and foods, health and wellness, and body care products featuring genuine Manuka Honey and Pacific Sea Salt sourced from New Zealand and Australia. It is available in 270g and 500g sizes.
"Rata Honey has its own distinctive flavor and health benefits. It is rich in micro-nutrients and higher in healthy enzymes due to minimal processing," says PRI Founder and CEO David Noll. "We are excited to expand PRI's raw honey category with Rata Honey, a true super food and delicacy."
Light in color with a smooth, delicate floral taste, Rata Honey is sourced by a master beekeeper from the red flowers of the Southern Rata Tree, which is native to New Zealand's Southern Alps and only flowers sporadically. Processed and stirred less than conventional honey, and never heated above normal hive temperature of approximately 35°C/95°F, Rata Honey has shown to retain more micro-nutrients and enzymes than conventionally-processed honey. Single-sourcing and limited small batches help preserve its distinctive flavor and properties. A pantry treat, Rata Honey, can be enjoyed raw from the spoon, or paired with foods and beverages.
Rata Honey is available now at http://www.ShopPRI.com for $11.99 (270g) and $22.99 (500g). PRI products are also sold at retailers including Whole Foods, Sprouts, Grocery Outlet, Shaw's, Lassen's, Mother's Market, MOMs, and independent health food stores and specialty retailers nationwide. Visit http://www.ShopPRI.com for more information and the full product line.
About Pacific Resources International: Sourcing Manuka Honey directly from New Zealand beekeepers for over 30 years, Pacific Resources International (PRI) is an exclusive importer of an extensive range of Manuka Honey from New Zealand and Australia, as well as high-quality Pacific Sea Salt. PRI sources directly from the primary producers to avoid unnecessary processing and ensure the highest quality ingredients. Visit http://www.ShopPRI.com or connect with PRI on Instagram.