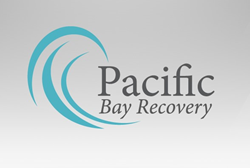 Opiates do serve a great purpose in medicine, but now they also serve a very deadly role in the nation.
San Diego, CA (PRWEB) May 11, 2017
According to a March 29, 2017, Vox article, the current opioid epidemic is the worst drug crisis ever in America. "This epidemic started 100 years ago as we as a nation started ingraining these behaviors into everyday life, all the way back to when great-great grandma started carrying that bottle of elixir in her purse from Dr. Feel Good," said Bryan Gonzales, CEO of Pacific Bay Recovery, a drug and alcohol treatment center. "Opiates do serve a great purpose in medicine, but now they also serve a very deadly role in the nation."
In fact, opiate death tolls rise every year, with no real end in sight. The Vox article further states that in 2015 more than 52,000 people died of drug overdoses, nearly two-thirds of which were linked to opioids like Percocet, OxyContin, heroin, and fentanyl. That is more drug overdose deaths than any other period in American history.
"The problem is most people have gone through something tragic, such as physical, emotional or mental injury, in their lives and take an opiate for some pain issue and realize it doesn't only help the physical pain, but also takes away all the emotional pain," added Gonzales. "That is how it gets away from its intended use and the doctors that prescribe it."
Using pain medications for long periods of time increases the body's tolerance to those medications, thus decreasing their effectiveness to relieve pain. As that tolerance builds, so does the need to take more of these medications (and sometimes street drugs) to achieve the same results. "This is how a dependence cycle is created," concluded Gonzales.
About Pacific Bay Recovery
Pacific Bay Recovery uses an integrated approach, medical and behavioral, that treats both the underlying pain and the addiction. It helps people break the cycle and reduce pain without addictive medications, so they can live with more meaning. Pacific Bay Recovery offers inpatient and outpatient programs, and accepts most commercial insurance. For more information, please call (858) 263-9700, or visit http://www.pacificbayrecovery.com. Pacific Bay Recovery is located at 1501 5th Avenue, Suite 202, San Diego, CA 92101.
About the NALA™
The NALA offers small and medium-sized businesses effective ways to reach customers through new media. As a single-agency source, the NALA helps businesses flourish in their local community. The NALA's mission is to promote a business' relevant and newsworthy events and achievements, both online and through traditional media. For media inquiries, please call 805.650.6121, ext. 361.