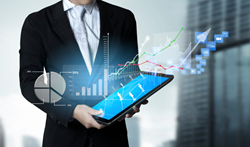 Their recently released downloadable white paper guide to IT solutions explains how companies can strategize as they anticipate future growth.
Seattle, WA (PRWEB) April 15, 2015
Falling behind the times is every company's nightmare. As technology develops, business operations and IT functions must change along with it. It sure isn't every day that you see a Windows XP interface, and Cloud technology is expanding exponentially, allowing for more scalable business solutions for both users and data storage.
However, it's not just cloud computing that PacketDrivers IT Outsourcing discusses as a strategy for scalability. Their recently released downloadable white paper guide to IT solutions explains how companies can strategize as they anticipate future growth.
Decisions about hardware and tech are important to be made while considering business needs that will arise as the business continues to scale and become more successful. If IT solutions are not developed to expand as they function within a scalable business model, the growth of the business will inevitably be hindered when past tech solutions become inadequate over time.
The white paper download also discusses the necessity of building proper IT infrastructure that is supports the company's internal goals and needs. The majority of dissatisfied c-level executives, landed with the job of managing the company's IT support personnel, will find themselves frustrated with IT teams that obsess about tech and hardware that don't align with the business' goals and needs.
More importantly, however, there are often issues with communication. A growing majority of IT teams use an inordinate amount of 'tech speak' that their managers and executives simply don't understand. This is a source of frustration and tension on both sides, resulting in misaligned and mismanaged IT infrastructure and exasperated personnel. But it doesn't have to be that way.
PacketDrivers IT Outsourcing makes it their goal to fully communicate with business partners that choose to work with them, ensuring that they leave 'tech speak' at the office and explain their strategies in a way that helps decision-makers to confidently make IT management choices. They also establish a flexible IT infrastructure that can expand as the business grows, and they keep business tech, hardware, and software up to date with recent updates, upgrades, and the latest, efficient IT solutions as needed.
For more information about the services that PacketDrivers IT Outsourcing provides, visit their website: http://www.packetdrivers.com/services-solutions/
About PacketDrivers IT Outsourcing:
PacketDrivers IT Outsourcing is a Seattle-based company that provides managed IT services for businesses in the greater Seattle area. Their services provide businesses with a unique, strategic, reliable, and efficient approach to IT support. As a result, they're able to decrease downtime, increase performance, and plan for the future needs of the business. Their business-oriented approach to IT service ensures that the administration stays informed and can be confident in all aspects of their company's IT structure and functionality. To learn more about the services that PacketDrivers IT Outsourcing offers, visit their website.
PacketDrivers IT Outsourcing
1908 Minor Ave
Seattle, WA 98101
206.547.7291
http://www.packetdrivers.com