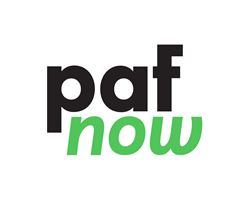 This upgrade simplifies the integration of different source systems and positions PAFnow as a platform-agnostic system. It's an optimal solution for the analysis of end-to-end processes
ANN ARBOR, Mich. (PRWEB) September 25, 2020
The Process Analytics Factory (PAF)'s flagship Process Mining software now offers faster performance and includes customized features for Internal Audit and Supply Chain management. The "PAFnow Summer 2020 Update" also includes a Process Mining first: Swimlanes in the Case Viewer that visualize organizational connections across departments or divisions.
PAFnow is a Process Mining application for businesses of all industries and sizes that is completely integrated in Microsoft Power BI and thus Microsoft 365 for process analysis, visualization and optimization. It is a certified software application on the Microsoft Azure Marketplace, the most popular supplier of public cloud services.
With the Summer 2020 Update, PAFnow's front-end performance has been increased by a factor of 50 and the back-end performance has been increased by a factor of 10, with accelerated data transformation. PAFnow currently supports Microsoft SQL Server as well as SAP HANA, Oracle, Snowflake, Exasol, INFOR and IBM DB2.
"This upgrade simplifies the integration of different source systems and positions PAFnow as a platform-agnostic system. It's an optimal solution for the analysis of end-to-end processes," said Tobias Rother, founder and CEO of PAF.
Highlights of the PAFnow Summer 2020 Update include:

Customized content and value packs for INFOR and SAP customers. For INFOR users, these are packs for Purchase-to-Pay, Order-to-Cash and Lead-to-Order processes. SAP customers benefit from the new packs for On-Time-Delivery/Operational Excellence, Inventory Management and Cash Flow Forecasting.
Swimlanes that visualize organizational connections. PAFnow is the first Process Mining provider to introduce swimlanes through its newly designed, more customizable Case Viewer. A custom visual provides more detailed insight into workflow through automatic assignment of business transactions to the responsible resources.
New Event Filter and a new, fully data-driven Conformance Check. Users can create a process graph of activities to use as a filter and more easily find variants in the process flow with the new Event Filter drag-and-drop tool. The Event Filter is part of the Conformance Check dashboard, and in combination with the Case Viewer, users have different options to look at conformance issues in their processes. The redesigned Conformance Check is now completely data driven and does not require manual modeling or adaptation of target process models. Users build their target processes from their actual data.
PAFnow PREMIUM for Internal Audit enables audit departments to gain complete insight into the actual processes of all company divisions, maximizing effectiveness when auditing controls in business processes.
The PAF will present an in-depth review of the new features of the PAFnow Summer 2020 Update in a webinar at 11 a.m. ET on September 29, 2020. Advance registration is requested.
For more information about PAFnow, visit the company's website at https://pafnow.com.
About Process Analytics Factory GmbH
The Process Analytics Factory (PAF) is a leading innovator of global Process Mining software that makes data-intensive work simpler and more efficient in real time. PAF's flagship software solution, PAFnow, makes Process Mining accessible to companies of all sizes and industries so they can convert data into insights and actions—simply, conveniently and affordably. PAFnow is the only Process Mining tool that is fully integrated with Microsoft Power BI. The company was founded in 2014 and established its North American operations in 2020 in Ann Arbor, Michigan to be at the center of data science and artificial intelligence research. PAF is a self-financed company focused on sustainable growth. Learn more about how PAF is shaping the future of work at https://pafnow.com.