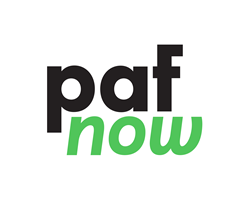 PAF has taken direct reference to our customer request in the optimized Explorer and implemented it in an even better form.
DRAMSTADT, Germany and ANN ARBOR, Mich. (PRWEB) February 24, 2021
The Process Analytics Factory (PAF), a leading Process Mining vendor from Darmstadt, Germany, introduces the "PAFnow Spring Update 2021", featuring the latest innovations and improvements to its Process Mining solution integrated in Microsoft Power BI. These include a total of four industry-specific ENTERPRISE editions and a significant increase in performance. In addition, there is now the optimized PAFnow Process Explorer with extended functions. Furthermore, PAFnow will in the near future include a Subscription and Session Manager. This will enable companies to conveniently manage the available licenses and to assign user rights in a compliance-compliant manner. A new Lead Time Calculator is also being implemented.
With a current total of four ENTERPRISE editions, the latest PAFnow version offers specialized prebuilt analysis dashboards that are tailored precisely to the corresponding business applications, thus significantly simplifying and accelerating use for specific areas of application and industries:

Improved performance and optimized PAFnow Process Explorer
PAFnow has also received an extensive performance boost. This is particularly evident in the Case Viewer. Rendering for visualization is over 50 percent faster than before. Overall, this leads to a significantly better performance of PAFnow.
In addition, users can now access even more functions thanks to an optimized PAFnow Process Explorer. This increases the variety of display perspectives and enables even more precise insights into the processes. PAFnow now has a total of 12 Process Mining Custom Visuals.
Positive feedback on the new version has already been received from Martin Frank, Data Science & Plant Analytics Team at Constantia Flexibles, a leading global manufacturer of flexible packaging products and labels. He and his team are particularly excited about the implementation of the improved Process Explorer: "PAF has taken direct reference to our customer request in the optimized Explorer and implemented it in an even better form."
Dr. Timo Nolle, CTO of PAF, finds his development strategy confirmed: "The Process Mining success of our customers is the focus of PAF. That's why we take customer feedback and suggestions for improvement very seriously. This also helps us in product development to continuously improve PAFnow bit by bit every day".
Simplified administration and redesigned Lead Time Calculator
A Subscription and Session Manager is about to be launched. This will allow companies to conveniently manage their own licenses and user rights management. This ensures efficient use of licenses and compliance-compliant use of the software.
Another innovation currently being implemented is the Lead Time Calculator with drag-and-drop functionality. With this, the lead times for any process sections can be calculated and visualized intuitively, flexibly and completely data-driven in just a few steps. This not only allows the average duration of the process to be identified, but also any outliers or bottlenecks.
In this way, the Lead Time Calculator follows the idea behind the Event Filter, which already features drag-and-drop functions since the Summer Update 2020. This means that a simply created target model - based on the selected desired actual variants without manual modeling - can be used to very quickly and efficiently find variants in which gross violations occur in the process flow.
What is PAFnow?
PAFnow is a Process Mining application fully integrated into Microsoft Power BI and Microsoft 365 for the analysis, visualization and optimization of almost any process. This gives PAF a unique selling point and a clear competitive advantage: "Most companies are not aware that with established BI platforms such as Microsoft Power BI and Office 365 they are already in an immediate position to make process knowledge from data automatically accessible to the responsible employees. An additional platform solution for Process Mining usually first creates more effort, generates acceptance problems among users and leads to a delayed or even unattainable return on investment," explains PAF CEO Tobias Rother.
With PAFnow, on the other hand, these problems do not arise in the first place: "In our experience, the use of a Process Mining application within an existing platform reduces the effort from start-up to process analysis to establishing it in the business departments by up to 95% compared to proprietary Process Mining tools. With PAFnow, it usually takes less than a week to directly optimize business processes," explains Tobias Rother based on his project experience with PAFnow.