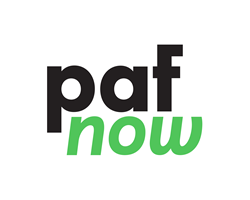 P2P and O2C processes can make or break the success of a company in the long run.Which makes them the perfect candidate for Process Mining
DARMSTADT, Germany and ANN ARBOR, Mich. (PRWEB) February 16, 2021
The Process Analytics Factory (PAF) leading vendor for Process Mining in Microsoft Power BI addresses common questions of companies looking to improve their most vital processes with Process Mining.
Daniel Hughes and Robert Connolly will show how Process Mining helps companies to

Stop discount losses and reduce maverick buying in their P2P process
Improve the cash flow in their O2C process
"P2P and O2C processes can make or break the success of a company in the long run," says Daniel Hughes Director - North American Go To Market of PAF. "The effectiveness of the O2C process is the means by which a company converts a product or service into money while the P2P process is at the heart of resource management - both financial and material. Both processes span various departments and involve a huge number of people in micro-processes. That complexity makes them prone to errors and at the same time difficult to analyze. Which makes them the perfect candidate for Process Mining."
Process Mining uses data from IT systems such as SAP or other ERP systems to visualize the process from end-to-end including all deviations, outliers, bottlenecks, and exceptions while the included root cause analysis finds the reasons for process problems and AI tracks important KPIs.
"When companies ask us why they should trust PAF, the answer is simple. We know the pain points and demands of P2P and O2C processes like no other Process Mining vendor. Our solution PAFnow is built on the expertise gained from more than 300 consulting projects in exactly this area, further enhanced and improved by our own research and development" explains Tobias Rother, founder and CEO of PAF.
"PAFnow P2P and O2C Content Packs are accelerators for companies who want to improve their processes fast, efficiently and reliably. They are the easiest entry to Process Mining and act as a GPS on any company's process roadmap. The solution is unique in the way that it's embedded into Power BI and the Power Platform which makes it a true end-to-end solution with data source connectors to get the data inside PAFnow and action connectors to transform insights into direct improvement measures," adds Daniel Hughes.
Webinar Descriptions
Join the webinars to learn how to increase your process efficiency with PAFnow for 'Procure to Pay' and 'Order to Cash'.
Process Mining and P2P in Power BI, Thursday, 4 March 2021
The procure to pay cycle includes all activities in the procurement to pay process flow. Starting from the creation of the purchase order, to goods receipt and receipt of the invoice, to the verification, to posting and payment of the supplier invoices.
Improve P2P

Stop discount losses
Reduce maverick buying
Process Mining and O2C in Power BI, Wednesday, 17 March 2021
The order to cash process includes all activities related to order management. Starting from the creation of the customer order, to order processing, to goods delivery and invoicing, to receipt of payment.
Improve O2C

About PAFnow
PAFnow is a Process Mining Tool completely integrated in Microsoft Power BI and Microsoft Office 365 for the analysis, visualization, and optimization of almost any process. This gives PAF a unique selling point and a competitive advantage: 97 percent of Fortune 500 companies already use Microsoft Power BI. PAFnow is available as an Enterprise Process Mining solution, as well as specialized editions to meet the specific needs of departments, for example internal audit. PAFnow Content Packs are accelerators for standard business processes such as P2P or O2C that allow companies to get results and start improving within just one week.