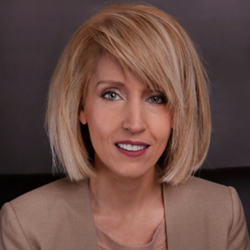 "In a way," says Eaton-Cardone, "Paid for Grades is an innovation in pre-STEM education. My female colleagues and I spend as much time as we can with young women in our own fields of expertise, and we strongly encourage women working in other STEM fields to do the same."
TAMPA BAY, Fla. (PRWEB) July 07, 2020
Although the COVID-19 crisis created numerous obstacles, the Florida-based Paid for Grades academic program registered its most successful year to date. A total of 108 students in four participating Pinellas County high schools raised their average GPA from 2.28 to 2.7, a 34% overall increase. "We're very proud of these students," says Paid for Grades Executive Director Monica Eaton-Cardone, an entrepreneur and IT executive specializing in risk management and fraud prevention. "We understand the role of support and encouragement in helping young people meet—and exceed—their goals."
This is especially important, says Eaton-Cardone, for girls and women entering scientific and technical professions—the fields of science, technology, engineering and mathematics, or STEM— where they are urgently needed. According to a recent Gartner survey, staff and talent shortfalls have emerged as the top risk factor in future competitiveness across multiple technical fields in the U.S.(1) Amplifying concern around this issue is the possibility that the presence of women in STEM fields might shrink, rather than grow; according to one estimate, just 22% of computer scientists will be women in 2027, down from 37% in 1995.(2) This, notes Eaton-Cardone, would be potentially disastrous, given the severity of the technological and scientific challenges the word now faces.
A recent research study from Microsoft, however, indicates that such a reversal is preventable—if girls and young women are shown how STEM knowledge is applicable outside the classroom, and how it can power the aspiration to make the world a better place. Among the findings of the research:

Girls and young women have difficulty picturing themselves in STEM roles. They need more exposure to STEM jobs, female role models, and career awareness and planning.
While girls don't initially see the potential for careers in STEM to be creative or have a positive effect on the world, even a little exposure to real-world applications of STEM knowledge dramatically changes their outlook.
Educators can foster a "growth mindset" among their female students by tapping into their willingness to work hard for results.(3)
Paid for Grades, says Eaton-Cardone, helps provide that kind of encouragement. A key element in the program, she notes, is its emphasis on learning to study correctly, which is particularly important for students interested in STEM. It is essential, as educators throughout the country have pointed out, that budding scientists and engineers possess the ability to comprehend complex texts. At the same time, science and math have the potential to engage youngsters, encouraging them to read more.(4) As one of Paid for Grade's recent participants said, "My favorite aspect was the school study on learning to study correctly. I would recommend Paid for Grades to my friends."
"In a way," says Eaton-Cardone, "Paid for Grades is an innovation in pre-STEM education. It works, it's getting better, and we're proud of it. Beyond this kind of support, we urgently need mentorship. My female colleagues and I spend as much time as we can with young women in our own fields of expertise, and we strongly encourage women working in other STEM fields to do the same. The girls need us, and the future needs them."
About Monica Eaton-Cardone:
As an acclaimed entrepreneur, speaker, and author, Monica Eaton-Cardone is widely recognized as a thought leader in the FinTech industry and a champion of women in technology. She established her entrepreneurial credentials upon selling her first business at the age of 19. When a subsequent eCommerce venture was plagued by revenue-leeching chargebacks and fraud, Eaton-Cardone rose to the challenge by developing a robust solution that combined human insight and Agile technology. Today, her innovations are used by thousands of companies worldwide, cementing her reputation as one of the payment industry's foremost experts in risk management, chargeback mitigation, and fraud prevention. Monica Eaton-Cardone is honored to be the recipient of various industry awards. Her own expertise, as well as the services provided by her companies, have been recognized as outstanding by her peers and other industry leaders. For more information, visit http://www.monicaec.com.
1. "Engineering Talent Shortage Now Top Risk Factor." Semiconductor Engineering, 25 Feb. 2020, semiengineering.com/engineering-talent-shortage-now-top-risk-factor/.
2. McCrea, Bridget. "Can Mentorships Get More Girls Into STEM Subjects? - EdSurge News." EdSurge, EdSurge, 3 Apr. 2019, edsurge.com/news/2019-04-03-can-mentorships-get-more-girls-into-stem-subjects.
3. Nagel03/13/18, David. "Closing the STEM Gap." Campus Technology, campustechnology.com/articles/2018/03/13/closing-the-stem-gap.aspx#:
4. Strauss, Valerie. "How to Integrate Literacy with STEM." The Washington Post, 14 June 2012, washingtonpost.com/blogs/answer-sheet/post/how-to-integrate-literacy-with-stem/2012/06/13/gJQAX2DGbV_blog.html.